Find Where is San Felipe Baja California Mexico and Local Travel Guide

There is some of the greatest place in the Baja California Peninsula right in the Sea of Cortez and next to the desert, here you will find everything you need to lodge yourself and your family, all the great food the traditional mexican food can offer, and the world famous mexican beer.
What you need for a good vacation in
Baja
, are essentially three aspects, which are, know where you are going to go and what you can find,
where to stay
, whether
hotels
or
vacation rentals
, what are their
attractions
or
activities
to enjoy there, and the
Travel Services.
With ways to move towards the destination, enjoy more pleasant vacations with fewer worries, as well as San Felipe Mexico Real Estate if you are thinking of more than just spending a vacation in this destination.
Baja California Accommodations
Looking where to stay, what to do or what to see in this Sea of Cortez beauty?
Down the road from the US border there is a place where you can disconnect yourself from the everyday routine.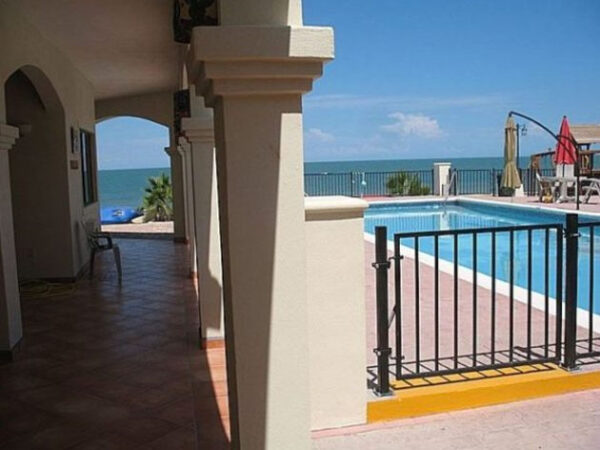 Having a great location, close to the desert and sandy beaches like Playa Hawaii Mexico.
This is a very small location, maybe in the middle of nowhere, and there are not large Resorts complex.
It is a destination for the explorer, and the adventurer that love to come down the border in their RV, camping, bringing their family and friends or just staying in modest and small places with all the services and amenities they could ever need, to make their visit to BC Mexico more comfortable.
Options goes from high end Luxurious Vacation Rentals, to camping on the beach… yeah, it is one of the most favorite lodging options.
Not just because it is cheaper, but, it is for the kind of visitor that loves to be more in touch of nature, so camping doesn´t represents and inconvenient.
But there is something for everybody looking for a place to stay.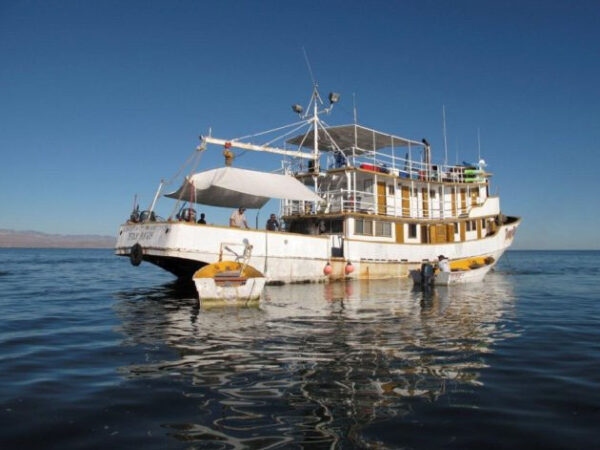 What to do and What to see

You will find plenty options like boat cruises and tours, as a family destination a beach wouldn't be as fun without a banana boat ride.
As many of the Attractions in Baja, the beaches are the ones that attract most of the people, there are some nice places to take the sun
And enjoy of a nice day by the beach, just resting or doing all kind of activities that are so popular in the area.
Sand dunes makes a perfect spot for atv's , attract vacationers from all over the place.
Having all the fun from the beach on your side, it is almost mandatory to enjoy of it.
Basically it is located in the desert, with lot of space and places to come and go and feel a little like the old west riding a Horse under the Mexican Baja Sun, so Horseback riding is one of the top choices to enjoy your break, mostly in a cool nice afternoon.
ATV and sand dune buggies for the thrillseekers are available
There will be a great choice just to take some days off down the border, like an old time adventure seeker.
Located about 12 miles from the us border, close to mexicali in the baja california peninsula.
Right in the sea of cortez (gulf of california) a small town.
A weekend getaway town, to sit back and relax awaits.
You can do some sportfishing, perhaps you won't catch a big game fish, but you surely will catch a small one enough to have a great time fishing.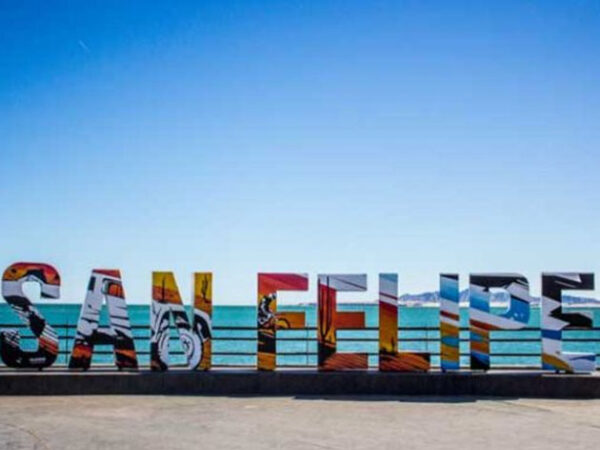 Travel and local Services

It is a small location, but you will find all you could need to make your visit pleasant.
There are companies that offer services, specially transportation, from Car Rentals, ways to to move you around while in the location.
Local specialists, like professional medical services in case you need then, to Banks and local city office to aid you in case need it, like insurance, Banks, etc.
You never know, it is a short ride from the border, but there is always important to have a fast first response to everything.
Where is San Felipe Mexico on a map?
You will find where is settled on a beach in the state of Baja California right in the Gulf of California and the Sea of Cortez just like two hours driving south of the US border at the Mexicali crossing line.
This long time favourite for Holidays, Memorial Day and Spring Break due to one of the tourist town in the Baja with nice and calm sandy beaches n a relaxed town.
San Felipe in Baja California Mexico Map

Originally SF BC MX was just a sleepy calm fishing village then it turned into a tourist destination due to the convenient location to the US border and the Natural beauties that surround it and blessed with the waters of the Sea of Cortez.
What would you find here?
Here we have a selection of what you may be interested in, Click in the one you are interested to read it in detail.
Resorts
you will find in the best Resorts for all tastes and all pockets, highlighting that in this destination are the most qualified and ranked worldwide as unique and best in its kind.
Bed and Breakfast
A great way of accommodation, which besides including a great place to stay, also you could have a delicious breakfast included in the rate.
Traditionally Bed and Breakfast lodges, are small and intimate places, where you can have a much personalized attention.
RV Parks and Camping Grounds

Hit the road to Baja knowing you are going to find RV Parks for your RV or even to camp by the beach in the Mar de Cortez.
Here you can start your journey with all the amenities you need to hook up any RV with electricity, water, sewer and also providing individual showers to refresh yourself anytime.
Condo Rentals
A great way for accommodation are Condo Rentals for vacation, which are not as large as a house to a Villa, but enough to comfortably accommodate many of their guests. An ideal place to rent and feel like at home a destination like Los Cabos.
House Rentals
You will find the best House Rentals for holiday vacations this season, with enough space for your whole family your group of friends.
They are located in the best locations, with great amenities all the necessary services for a good vacation.
Easy weekend getaway to Baja California Norte
This small town south of the border is great for a weekend getaway, it could be a last minute, or a well planned vacations.
It is really easy to get here, and that is pretty much, why it is so popular, being so close to the border and having a nice place to lay on the beach.
There are some great places in the other side that are also close, like Rosarito and Ensenada, but their beaches are in the Pacific side,
So it is for sure that you will find some nice locations too, but, some strong waves crashing and cold wáter from the open ocean,
Don´t get me wrong, it is also nice, but here is just like going into Laguna Percebu.
Other great friendly destinations
Los Cabos Mexico is located in the Baja California Sur peninsula, a Mexican resort destination well known for its Ultra Luxury Cabo Resorts and fine dining, as well as spa resorts.The Location in Baja California Sur, it is privileged for being a desert surrounded by the Ocean Pacific and the Sea of Cortez.