Best Places to Visit in Baja California Norte
Here you will find somewhere you will find some of the Best San Felipe Attractions, there are many great things to see and experience. That is why it is one of the preferred vacation spots in Mexico down off the border from the best Beaches in Baja California Norte to the amazing desert of the Giants
When you think about San Felipe, you picture in your mind Cabo San Lucas and all the great things around.
More beautiful things to see, which is pretty much different the time you experience.
At dawn, at noon, afternoon and night also. It is like you have to see it all day long with it's different colors and tonalities.
That is why there are tours going out all day long, like going out to watch the dawn at sea, enjoy it by day.
An afternoon tour in a sunset cruise, and at night under the sky.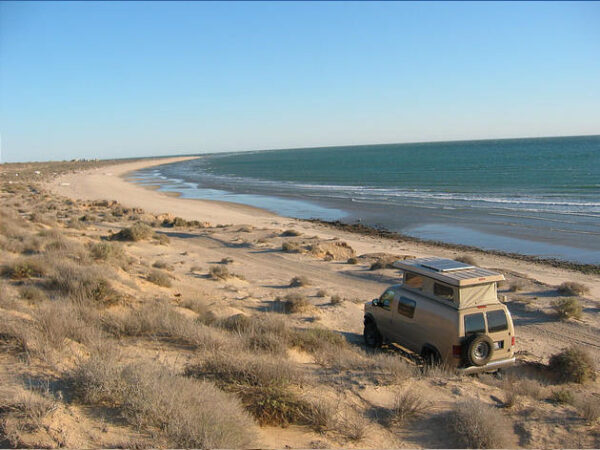 San Felipe Mexico Attractions
Most of the best places to visit in Baja California Norte are just next to the city, like the San Felipe Beaches, the desert of the giants Laguna Percebu, the San Felipe natural landmark that share the Sea of Cortez of the Baja Peninsula.
Beaches from the Pacific side that are great to stare and enjoy on their beaches, which are not swimmable, but you can enjoy a great day by the beach being amazed of the enormous ocean and its colors and the amazing tonalities at sunset.
Malecón San Felipe
The place of preference without doubt for many, among the  preffered San Felipe Attractions,  to walk and enjoy the view of the sea of ​​Cortés visiting its various restaurants, and bars that are located along this, and that is a meeting place for many visitors who like to walk through these places and enjoy the beautiful sunsets this destination gives.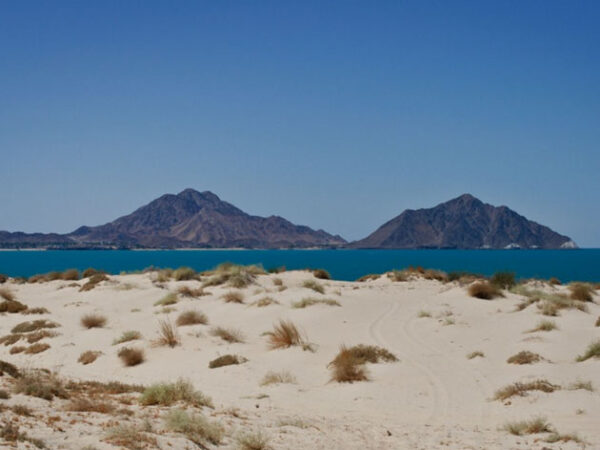 San Felipe Mexico Beach among the best beaches in Baja California Norte

This little town would not be what it is today if it were not for its beaches that are around it that are some of the best beaches in baja california norte, the options to choose are many and can start from those that are next to the town and extending a few miles north or to the south, where to find an endless amount of beautiful places to spend a day on the Playa San Felipe Baja California Norte enjoying the tranquility of the Sea of ​​Cortez.

Scuba diving and Snorkeling in San Felipe Mexico
The attractions of the best beaches in Baja California North by the Sea of ​​Cortez are not only limited to laid down and enjoy the good view they provide, since they invite to a great activities that can be done within the sea, such as diving and the favorite San Felipe snorkeling spots.
The perfect places for these are counted, in these cases you should consult with expert numbers in San Felipe that exactly know which is the place par excellence to carry out this activity.
The beaches in San Felipe are very nice to relax and rest, basically they are sandy beaches, the water could be somewhat cloudy and with little visibility, besides not having reefs in the place, the interesting place and that deserves a visit to know already you're on vacation in San Felipe Baja, it's Puertecitos that are about 50 miles south and a snorkeling and diving trip in that place can complete the visit.
There is no dive shop in the place so we recommend bring your own equipment and your full tanks in case whale dive in this part of the Sea of ​​Cortez.
There are other ideal parts for diving. They are accessible by boat and they are generally commercial fishing areas, so we recommend taking special care with the boats and all the equipment they manage to fish such as fishing nets and lines.
If you are a fan of Spear fishing this could be an ideal place to practice it.
Baja California Tourist Attractions

Baja California Hot Springs
Located just 55 miles south of the city of San Felipe is one of the baja California Tourist Attractions that are very popular in the region, the place called Puertecitos, it is a bit far from the city of San Felipe, but it is a recommended tour if you are visiting San Felipe.

Percebu Mexico
It is a lagoon by the sea in the northern part of San Felipe where you can enjoy the beautiful views of the sea of cortez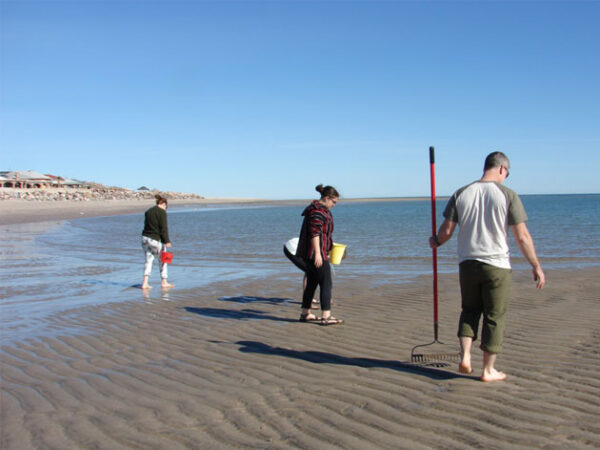 Clamming in San Felipe
A nice activity is to look for clams on the beach, it is fun to be together with family friends and find these precious treasures found under the sand.
Explore the desert of giants
There are several trails for trekking and explore the surrounding hills and see the beautiful desert landscapes.
And Sea of Cortez and Pacific Ocean views.
Some other great attractions are within the city of San Felipe, for going walking and getting immersed in a sample.
Of what a rich culture like mexican has, and can be seen in their souvenirs shops, tequila stores, artcraft galleries and of course.
The traditional mexican Restaurants in town.
Walking all around the malecon, and do some shopping for souvenirs, at stores and San Felipe Shops.
I mentioned a "sample", well, in Baja, there is a collage of hundred of thousands of people moving from mainland.
And little by little, they have brought all their traditions, crafts and culture, to this place, in a way to show it to the world.
Best things to see in the Sea of Cortez and Desert
Every season you can go to the best Places to Visit Baja California and enjoy of the  beautiful natural Baja California attractions, like the seasonal visit of whales, many of the nice San Felipe Attractions are activities such as spotting large groups of manta rays migrating, jumping trying to fly off the water, jumping at the crashing waves at the playa.
Or the perfect time which a bed of sand forms under and all around the Percebu Lake, and make possible to walk over and around it.
Come and Enjoy of the natural Baja California Attractions
Visiting San Felipe is mainly by the its beautiful things to see, that put Mexico's beauty in thousand Instagram pictures with some of the best vacation spots in Baja California.
Best Places to Visit in Baja California Norte Mexico
Valle de los Gigantes

Faro de San Felipe

Campo Los Compadres

Campo el Californio

Ten miles north of San Felipe this is a quiet and secluded stretch of sand that is the perfect place to pitch a tent or sleep under the stars

Playa Muelle

Playa San Felipe

Seven miles north of the village you can find pit toilets and a few palapas in this quiet and friendly beachfront community

Camp El Dorado

Campo Mayma

found just one half mile east of the highway Campo Mayma is your gateway to the Santa Maria Bay and the ecologically diverse tidal flats. From there you can find exotic sea creatures living in the sand and experience a seaside exploration only possible in San Felipe.

Nuevo Mazatlan

just 18 miles south of town Nuevo Mazatlan is a quiet beach perfect for basking in the sun or playing in the water. During low tide the rocky shoreline is exposed so plan your trip to this beautiful spot using one of the tidal charts available from local businesses or at the Tourism Center at Playa San Felipe.

Quinta Playa Hermosa

the most isolated beach south of town this is lovely beach is perfect for pitching a tent and enjoying the peace and quiet.

Campo Santa Maria

considered one of the finest beach enclaves in San Felipe Campo Santa Maria is lined with beautiful homes overlooking the water. The sand is wide and offers great spots for clamming one of the areas best seaside hobbies.