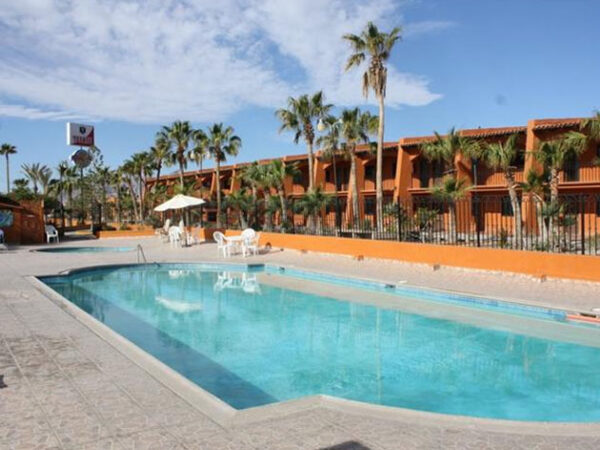 Hotels
Hotel el Cortez San Felipe
|
El Cortez Hotel San Felipe Baja California Mexico close to Malecon
Enjoy at Hotel el Cortez San Felipe Baja California Mexico unforgettable holidays enjoying the best climate in the baja, we are committed to bring you the best care and we are sure that your stay will be pleasant.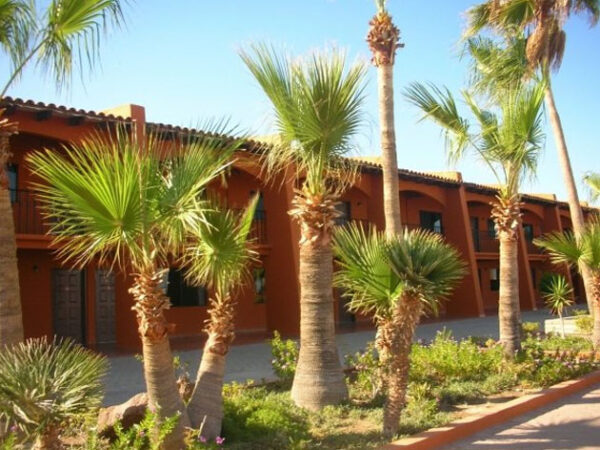 Located in the northside of San Felipe Baja California Mexico lighthouse and Marina, at a walking distance of about five minutes walking away from the boardwalk or malecon, where most of the action in this little baja california town happen and close to lighthouse and marina.
El Cortez Hotel San Felipe with all the services, facilities and comfy rooms makes it one of the best hotels, with its unbeatable oceanfront facilities, thus having the Sea of ​​Cortez just a few steps away, besides having for all its guests, a relaxing and comfortable pool, which together with the best climate of the region is perfect to enjoy with the whole family an excellent vacation.
This hotel also has restaurant and bar service, so that you can enjoy everything you need for your vacation in one place, so this guarantees a very pleasant stay having everything in one place and within reach of his hand.
Hotel el Cortez San Felipe Baja California Mexico have been one on the traditional accommodations in town mostly because of the service and trust from returning vacationers over and over thru the years, that love to enjoy the quiet and clean beach that has a few steps away.
Hotel el Cortez San Felipe Baja California Mexico a Family Hotel
Its main goal is to create and provide a 100% comfortable family lodge.
This hotel has been one of the favorite places for decades, being one of the most visited hotels since the 60s when it was inaugurated and venturing into the low even a few miles from the border was a pleasant adventure.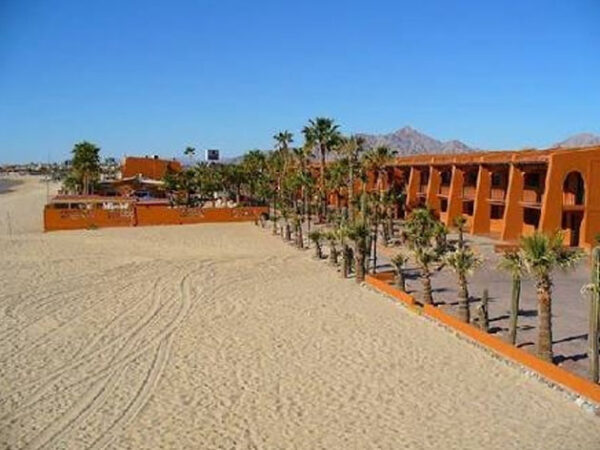 This accommodation has always collaborated with the tourist development of this place, which, little by little and in collaboration with the inhabitants of this town, have the success and popularity that this tourist destination currently has.
It is a 100% family operated business and has the care and care of its owners, making it over the years a place of tradition and a lot of confidence for vacationers who constantly return to this destination creating new memories and experiences as well as passing memorable moments together with the family.
And that is why this place has witnessed unforgettable holidays, as well as many events and gathers family specials and trusting in this traditional place to carry out many events to remember, such as family reunions, banquets, celebrating many weddings, as well as many more birthdays always providing great service and quality.
With that having in mind, this family operated accommodation invites you to spend some of the most unforgettable holiday vacations with your loved ones as well as special celebrations, meetings, banquets, weddings, birthdays and more.
We will always look to give you the best service and quality for you.
El Cortez Hotel San Felipe with Cool Baja Amenities
Beachfront located by itself is best feature of Hotel Cortez San Felipe, but also has some valuable things to add to your stay, such as a nice pool to enjoy and spend the day, and a kiddie pool for the little rascals.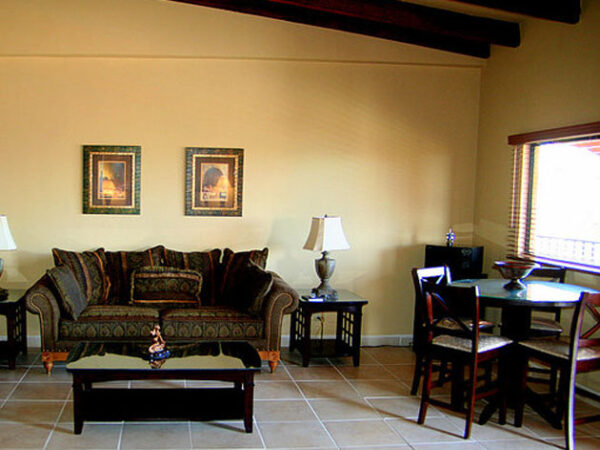 Palm roofs, grills, tables and benches, kid games, bathrooms, showers, camping area, sports area, security, r.v. park.
This accommodation has what it takes to house Many families at the same time being a perfect place for family reunions special events such as weddings.
Hotel El Cortez San Felipe Bungalows
In its inventory there are 112 rooms to comfortably accommodate each and every one of its visitors, in addition to 24 comfortable bungalows facing the beach, with everything necessary for vacations, and 4 fully equipped bungalows including full kitchen.
In addition to 4 mini suites for your taste, on-site laundry services, an extension of 300 meters of private beach with calm waters that invite you to swim in the Sea of ​​Cortez, as well as ramp for boats that is quite convenient for all kinds of water sports.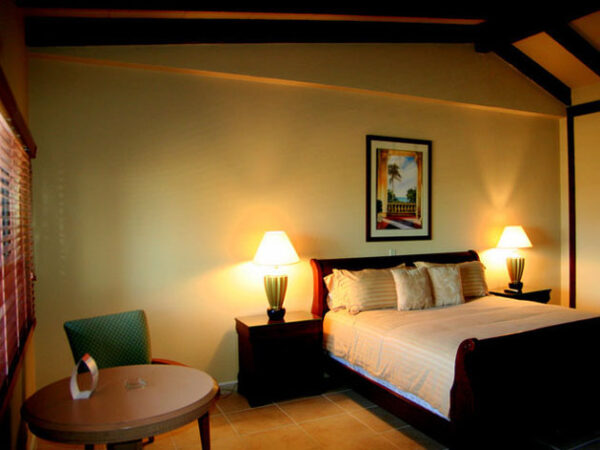 It has a restaurant and a bar where you can enjoy live music and many fun moments with family and friends.
The Restaurant
The hotel restaurant has a wide variety of dishes to satisfy each and every one of its visitors, this hotel receives domestic and foreign tourists, so a very wide and varied menu that is ideal for any craving you may have.
Having on its menu from traditional Mexican breakfasts as well as their traditional meals and dishes, to the most varied of international popular cuisine to satisfy any taste.
All this with the great quality that all visitors expect preparing their meals at the moment.
Its facilities are perfect for any type of event, from business meetings to special celebrations such as weddings and birthdays and all kinds of special occasions to meet with family and friends. For years, this place has been attended to by this type of events. .
The Bar at Hotel el Cortez San Felipe
In this place out enjoy one of the best party environments that can be enjoyed in this destination.
that favorite and perfect place to meet with friends after a day of activities on the beach or in the desert or simply relaxing enjoying this pleasant climate that is lived in Baja California next to the Sea of ​​Cortez.
It is a favorite meeting place where the relaxed atmosphere is perfect to chat and have fun enjoying all sporting events refreshing with traditional drinks from the bar, with some cold beers as well as a variety of exotic cocktails or any favorite mix you prefer .
A bar with any cocktail, mix or favorite beer and liquor and a nice restaurant offering you the best local dishes, traditional mexican food and international, and of course, the best seafood with the best fresh ingredients.
Hotel el Cortez San Felipe Travel Services
A roundtrip airport shuttle is complimentary (available on request), to make your stay more comfortable and easy.
Enjoy your vacation and let the hotel staff take care for scheduling your return to the airport, and left the worry aside of how to move to the airport, in case you fly out of this destination.
Hotel El Cortez San Felipe Baja California Mexico Map