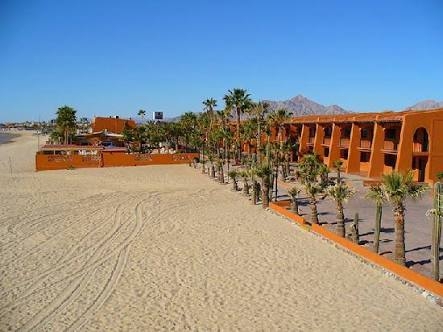 Hotels
Hotel el Cortez San Felipe
|
Enjoy at Hotel el Cortez San Felipe unforgettable holidays
Enjoying the best climate in the baja.
We are committed to bring you the best care and we are sure that your stay will be pleasant.
Hotel El Cortez San Felipe close to Malecon
Located in the northside of San Felipe B.C. MX.
Lighthouse and San Felipe Marina.
At a walking distance of about five minutes walking
Away from the Boardwalk or Malecon, where
Most of the action in this litttle Baja California town happen
And close to Lighthouse and San Felipe Marina.
Hotel el Cortez have been one on the traditional accommodations
In town mostly because of the service and trust from
Returning vacationers over and over thru the years.
That love to enjoy the quiet and clean beach that has a few steps away.
Family Hotel
Its main goal is to create and provide a 100% comfortable family lodge.
With that having in mind, this family operated Accommodation invites you
to spend some of the most unforgettable holiday vacations
with your loved ones as well as special celebrations, meetings, banquets, weddings, birthdays and more.
We will always look to give the best service and quality for you.
Cool Baja Amenities
Beachfront located by itself is best feature.
But also has some valuable things to add to your stay.
Such as a nice pool to enjoy and spend the day.
And a kiddie pool for the little rascals.
Palm roofs, grills, tables and benches, kid games, bathrooms, showers, camping area, sports area, security, R.V. Park.
A bar with any cocktail, mix or favorite beer and liquor
And a nice restaurant offering you the best local dishes.
Traditional mexican food and international.
And of course, the best seafood with the best fresh ingredients.
Travel Services
A roundtrip airport shuttle is complimentary (available on request).
To make your stay more comfortable and easy.
Hotel el Cortez San Felipe Map