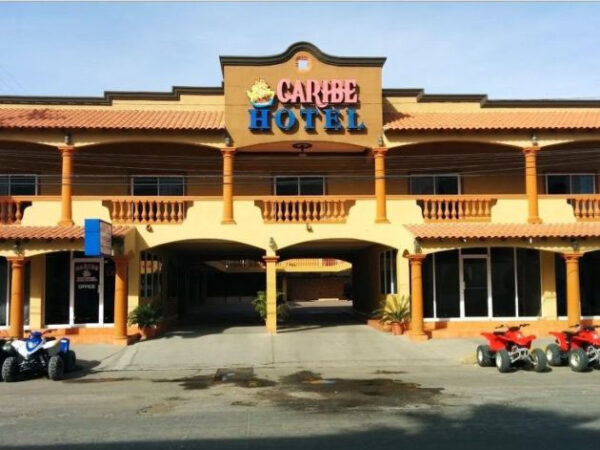 Hotels
Hotel Caribe San Felipe
|
Hotel Caribe San Felipe Baja California
Welcome to Hotel Caribe San Felipe Baja California, a great accommodation for a great price, this lodge comes as part of some cheap hotels, i mean budget lodges, because, why stay locked in a room with all the wonders outside?
San Felipe and the Baja Peninsula is an always inviting place for the adventure at the desert, the beach and the sea, and also a place to relax and disconnect enjoying all the natural wonders around outside.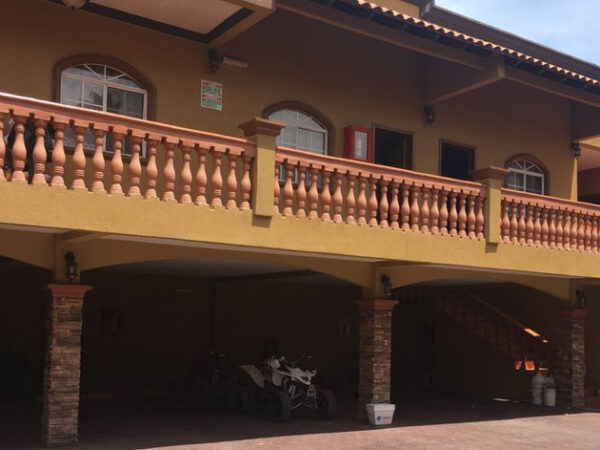 For that you may need just a single clean room to comeback, and leave all your goods secure while you are out, to comeback after a long day enjoying the beauties of Baja.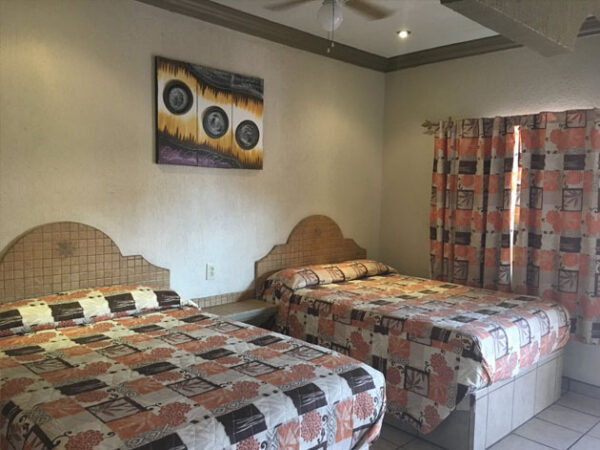 San felipe Lodging Amenities
Here at Hotel Caribe San Felipe Baja California you will have all basics you need for your vacations, with the amenities you can find elsewhere nowadays, from cable tv to keep you updated with the world outside your favorite games and shows, nd internet connection for all your mobile devices and keep in touch with your loved ones while you are vacationing.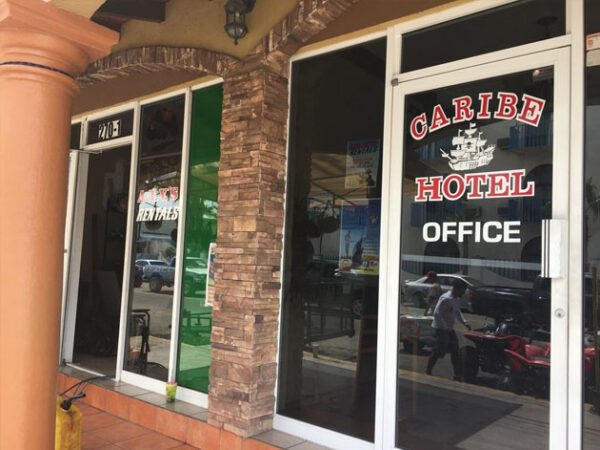 Hotels in San Felipe close to sea of Cortez
Hotel Caribe San Felipe Baja California is one great budget option for couples, families or singles, taking a weekend break from the rat race routine, it is conveniently located, close downtown you won't have problems getting to main spots and attractions like the boardwalk (Malecon) and local beaches.
As well as all kind of activities like fishing the Mar de Cortez.
Hotel Caribe is a great lodge for a great price
Its location near downtown is what makes it a good option to stay in San Felipe, it is a hotel with simple rooms just enough to rest and go out to explore the place.
Next to the Hotel Caribe San Felipe Baja California is a business that rents ATV vehicles to move around San Felipe, which is a fun way to get around.
Thanks to its location it is close to convenience stores, exchange houses and clothing stores, and to buy food and drinks.
This is one of the favorite places for visitors who come especially for the race of the Baja 1000, and it is very nice, that after spending all day under the sun and dust can return to a clean and spacious room with air conditioning and areas to relax.
Hotel Caribe San Felipe Baja California Map

Call for Rates and Reservations
Feel free to call and check out for room rates and specials.
They will be happy to help you with your vacations.
Phone:
01 686 577 2845