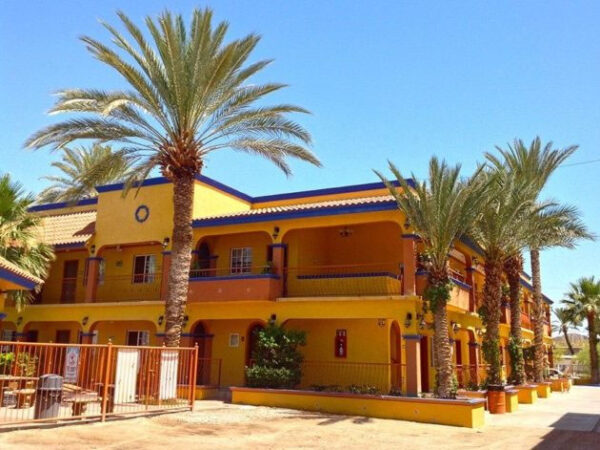 Hotels
Hotel Don Jesus San Felipe
|
Hotel Hacienda Don Jesus San Felipe Mexico
Welcome to Hacienda Hotel Don Jesus San Felipe Baja California Mexico one of the most complete and affordable Accomodations in town head up to the Baja, you will find all you need in this great lodge.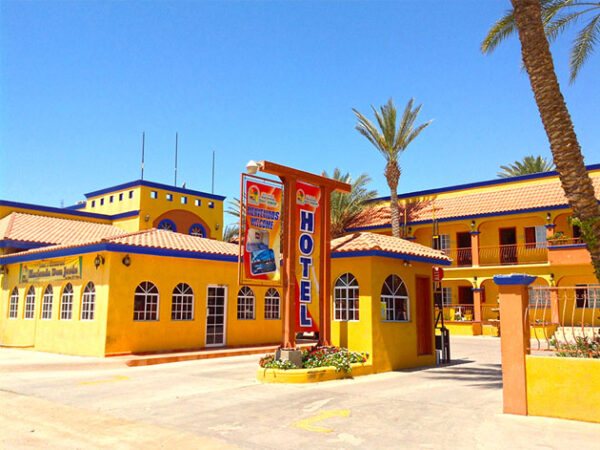 Comfy and spacious rooms for you and your family with all you need to enjoy of some days at the beach, also a nice Restaurant in the premises to enjoy some of the great local mexican food.
Don Jesus Hotel San Felipe Great Conveniently located
Don Jesus Hotel San Felipe Conveniently located from the main spots in the city, close to attractions, shopping, more. Restaurants and bars, that means to you, that all the extras you need for your vacations, such as groceries, beer, tequila and also all the activities you can don in San Felipe a few steps away.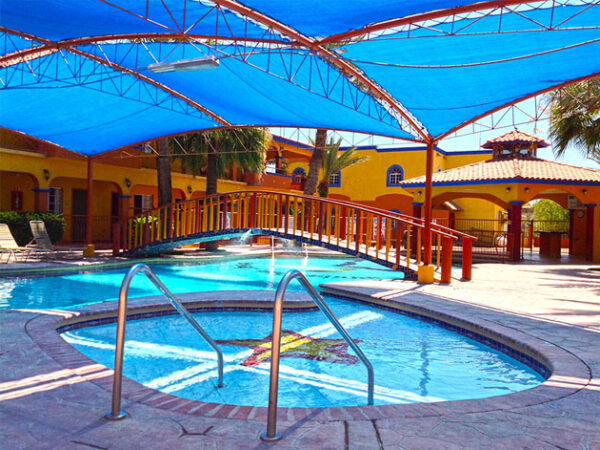 Have a walk by the Malecon shopping around for some souvenirs to bring back to your friends.
Amenities at Hotel Don Jesus San Felipe Baja California Mexico
With all you need for your vacations in a single place,  rooms to stay, and a nice restaurant at hand with a Shaded pool to cool of a little away from the sun.
Enough rooms in Hacienda Don Jesus San Felipe Mexico to host your friends and family if you coming as a large group.
All rooms with Cable TV you will keep updated with your favorite tv shows and news as well as your favourite sports and games.
Wifi for all your devices, and kept connected with your friends and family, and of course to share how good are your vacations going with the world.
Air conditioning for those specially hot days of summer, we know there is a place with great weather but sometimes it gets a little bit hot, specially on summers days.
Private and secured parking lot for you to park safely at the hotel without worrying about it.
Ant the best feature, close to Malecon and Beach at just a few steps away.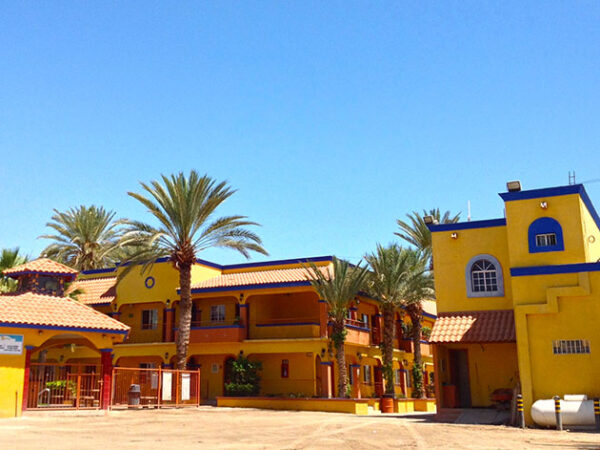 Best Places to Stay in San Felipe Mexico
One of the best places to stay San Felipe California, the convenience of its location as well as the amenities and its facilities, make it an ideal place to spend a good weekend with the family the friends.
It is a good starting point for any attraction in San Felipe, be it the beaches, the Malecón or the various tours that there are to the hot springs, or stroll through the desert and the giants.
Hotel Hacienda Don Jesus San Felipe Baja California Mexico Map