Best San Felipe Accommodations to stay in your vacations
Find the best San Felipe Baja California Hotels, and RV Campgrounds, now that you've planned the perfect trip, let us help you find the perfect Accommodation, with the beachfront hotels, resorts,  motels, bed and breakfasts, camping facilities, RV parks and vacation rentals, you'll find the best of lodging in Baja California Norte.
Sometimes to find the best Accommodations to rest while on vacations, can be the hardest part of it, you have to select the best place to stay to make your vacation Memorable.
San Felipe Baja California Hotels and Resorts
There are a few Resorts in town, this town is a pretty small destination, but still has some nice accommodations of this kind with great amenities just waiting for you.
Aviles Bungalows

Clean and Cozy Bungalows with a family style , and a nice place to BBQ and listen to the Sea of Cortez at  few steps from the beach. Misión de Loreto 103, Playas de San Felipe

Rubens San Felipe

This RV Camping Park is located within walking distance of downtown San Felipe located right on the beach.  Rubens Campground San Felipe has several spaces with a view of the beach covered with palapa in a quiet area without large crowds so you can enjoy quietly the Sea of ​​Cortez. Rubens Trailer Park San Felipe has everything you need especially for RV's and trailers, but it is also suitable for camping quietly. It has all the services and connections nd hook ups including wi-fi, you can even enjoy a restaurant on the spot. Its convenient location in addition to its fees in a suitable place for a budget right in town.

Condos del Mar San felipe

Located south of the city a few miles south in Villas de Las Palmas, Condos del Mar San felipe offers beachfront accommodations. This is a pleasant beachfront accommodation just a few minutes from the center of the center of Felipe as well as the restaurants and shops. The location of Condos del Mar San Felipe is quite pleasant since it is also located in a quiet place, just when leaving the room is on the beach. your spacious and comfortable rooms as well as having all the necessary amenities to enjoy a family vacation make this place a pleasant choice. Condos of the sea San Felipe you will find at your disposal some nice Villas as well as condominiums that can be adjusted according to the amount of people who come to visit this tourist destination. www.condosdelmar.com

San Felipe Beach Hotel

Hotel Costa Azul

Welcome to the Hotel Costa Azul San Felipe, a nice accommodation comfortable and affordable. Come to the Baja and Stay in this great budget accommodation, a single place with all the amenities you need. Counts with a great amount of rooms to host a big party with the convenience this beach town offers close to the United States border. You are more than invited to come to San Felipe Baja California Mexico this spring break. It has all the things you need for a great time, you can save some money and stay comfortably in this hotel, and spend the whole day at the beach. And partying at some bar at night by the San Felipe Malecon, where most of the action happens

Sand Dollar San Felipe

Hotel Sand Dollar San Felipe Beachfront is located on the beautiful Sea of Cortez in San Felipe, Baja California Norte, México, Is a Vacation Complex, features:  Hotel, Condominiums and oceanfront residences, we specialize in making your vacation dreams come true. Sandollar Hotel is located three miles south of San Felipe BC village, it is just a few minutes away from the San Felipe airport. You will appreciate the short drive to this marvelous holiday retreat.

Playa Bonita San Felipe

Leave the stress behind, and come to Playa Bonita San Felipe Baja California Condos Suites for a great vacations away from the everyday routine in the fabulous beaches of the Mar de Cortez. This beautiful condos are located in a friendly community with all the right services at hand, to make the Best memories for you and your family in the Baja Mexico.

Hotel Las Palmas

Surrounded by an atmosphere of a Rustic Hacienda the Hotel Las Palmas San Felipe with its courtyards covered in beautiful Bugambilias, fountains and an estuary forms a spectacular panorama adorned by the Sea of ​​Cortez and the mountains of the Sierra Madre. Baja California Invites you and your family to discover more than 100 miles of beautiful beaches along the Sea of ​​Cortez to the north heading to the south of San Felipe where you can walk for hours and enjoy the beautiful landscapes along the sand of its beaches.

Hotel San Felipe Marina Resort and Spa

Hotel San Felipe Marina Resort and Spa San Felipe Baja California is located on its own sand range, beach 3 kilometers to the south of downtown. This accommodation is in the heart of the Baja Diamante estate and next to the Sports port where you can launch and tie your yacht.

Stella del Mar

This accommodation that has a bar and a restaurant Matilda Mexican food make ideal complement in conjunction with the attention and service of its staff, where Stella del Mar Bungalows San Felipe It is a nice place to stay thanks to its quiet location right on the beach, its unpleasantly decorated and comfortable rooms will make your visit a very special song, and an excellent starting point to enjoy the varied and multiple attractions that this tourist destination offers.

Rancho Percebu

In this place you can feel the true flavor of Baja California, which as well as the Valley of the Giants, Puertecitos, or Gonzaga Bay, offers an attractiveness of this place. Rancho Percebu is located about 20 minutes south of San Felipe and is one of the favorite places both for the beauty of its beaches and its tranquility, here you can find everything you need to enjoy a family day on the beach with small and pleasant peace and equipment to make BBQ or enjoy nice bonfires on the beach. Rancho Percebu There are several options to stay with several houses equipped with necessary refrigerator, kitchen, dishes, cable TV and many other amenities. You can stay at Casa Cielo with a studio style and views towards the beach, Casa Baja What has beautiful panoramic views of the Sea of ​​Cortez with three bedrooms, and Casa Grande with three separate bedrooms ISR outstanding views towards the mountain.

Hotel Chapala San Felipe

Located in the most central part of Downtown San Felipe, just a few steps away from the Malecón San Felipe and the San Felipe Beaches, the Hotel Chapala San Felipe is an economic and basic hotel that lacks amenities that the visitor may not need during his visit to this town . This Hotel Chapala San Felipe offers an economical option with excellent rooms in a convenient location. Besides having a pleasant and friendly service from its employees. This is one of the most recommended options when traveling with a limited budget. Phone 01 686 577 1240

Hotel Sky Blue

This small family hotel is located on the outskirts of San Felipe. the Hotel Sky Blue offers a decent and clean accommodation with nice amenities where the pool is the favorite and small palapas, as well as their grills to enjoy a nice family day, in addition to a restaurant on site . The comfortable rooms have everything you need to enjoy a vacation next to the Desert and the Sea of ​​Cortez as it is an air conditioner, microwave ovens, fridge refri, and road. without a doubt a good option in question quality price to travel with the family besides being close to the Playa Hawaii of San Felipe.

Hotel Diamante San felipe

In this hotel you will find in each and every one of its different rooms the necessary comforts to enjoy a full and satisfying vacation, enjoying not only this destination but not the stay whatever the occasion of your visit. Its location on the federal highway on the outskirts of the town of San Felipe, puts it in a suitable place to explore the various beaches and places that this destination offers. Its rooms with various types of sizes, will adjust to the needs that you require from a simple room, to a large one with all the luxuries necessary to enjoy a deserved vacation hoteldiamantecorp.wixsite.com

Baja Adventure Hotel

http://bajaadventuresanfelipe.com/

Hotel Las Perlas

MISION LOS SAHUAROS

Hotel Riviera Coral

With its convenient downtown location a few blocks from the city center, the Riviera Hotel Coral San Felipe is an ideal place to spend a quiet holiday Enjoying one of its 48 rooms beautifully decorated with everything you need to enjoy a pleasant stay with the family, its outdoor pool and barbecue area is ideal for relaxing on weekends quietly having the beach at a walkable distance as well as various restaurants and bars. Av. Isla de Cedros Mar Baltico S/N Mar de Cortes

Casa Grande Suites

Camino del Sur 312 Playas de San Felipe 21850 San Felipe B.C.

Hotel Aragon Hermanos

Hotel Coral

Hotel El Magueyazo

Hotel Villa Los Arcos

Ocotillo Del Mar

01 778 773 2236

Villa De Las Palmas

Eagles Landing Retreat

Seaside Hotel & Victors RV Park

A place with nice bungalows, and beach houses as well as private rooms and RV Park. Seaside Hotel & Victors RV Park It is a friendly place to stay in San Felipe that has all the services at a very accessible price and what is a favorite place to enjoy yourself and family. There is enough space to accommodate a MotorHome, as well as the possibility of camping in tents. It has a nice beachfront location right on the beach where its fully equipped bungalows with kitchen, living room, and satellite TV, as well as 50 RV spaces. many nice amenities such as showers with hot water, pool, palapas, and WiFi internet.
Great developments to Accommodate where to find all the amenities in one place, from bars and restaurants, as well as spa, gyms and many other amenities that make these favorite places such as nice pools and areas for activities or games .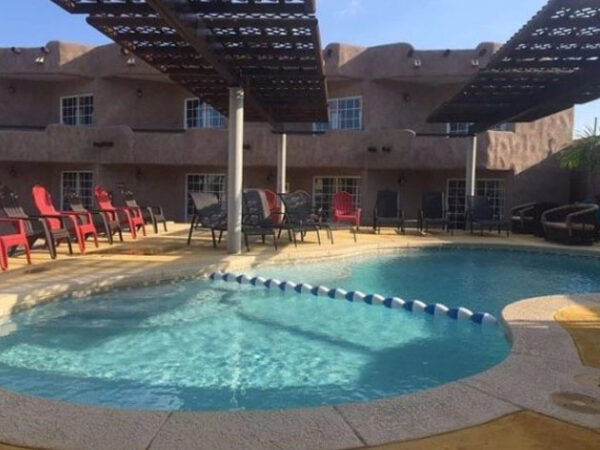 Many of these Lodges have great activities to keep their guests entertained, such as themed nights, unique culinary experiences, or tastings of wines and tequilas, as well as having small shops for and what is necessary in the holidays, together with the best service and attention of your staff.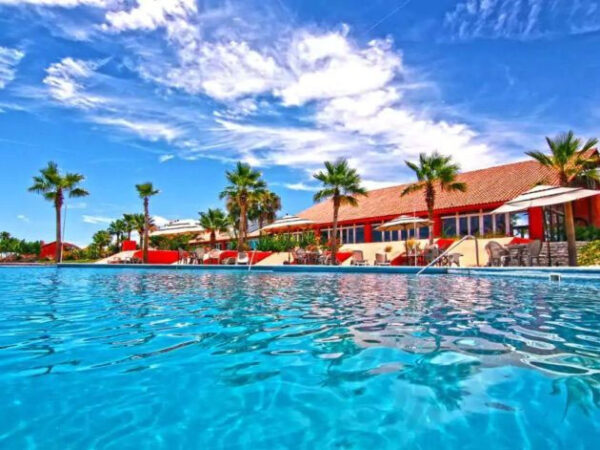 Cheap San Felipe Accommodations

Use these listings as a guide to your next vacation, check for any extra info for even more details, photos, reviews, room size, map location and rates from the Hotels on the Beach.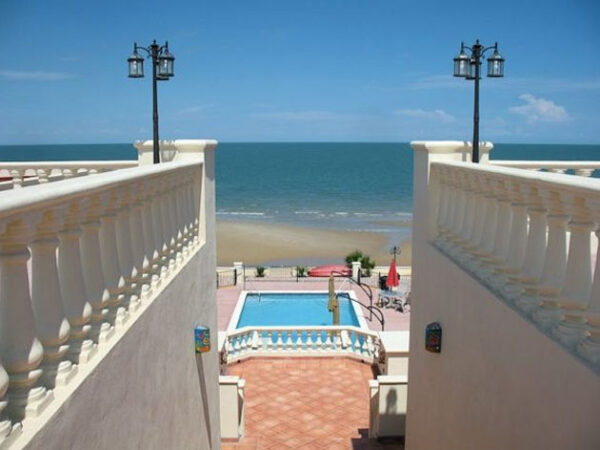 Learn how to best experience Baja, where to spot wildlife, where to go and visit, what to do,where to eat and what you should not miss and of course… how to find the perfect Accommodation.
Get your free Baja vacation guides, planners and travel brochures, and plan the perfect Baja California Norte Mexico vacation.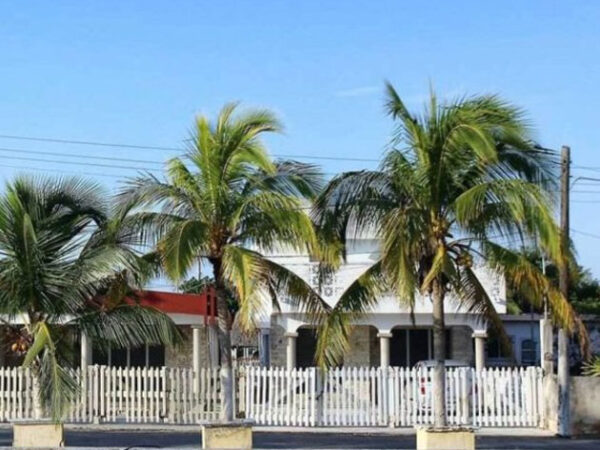 Best Hotels and Resorts on the Beach BC
Lodging comes in all types, from Resorts, hotels and bed and breakfasts, to Beachside cabins and RV Campgrounds, Inns, Boutique Hotels, many cheap Hotels options and Resorts with full amenities and services.
Pick from dozens of amenities and features you need pets allowed, whirlpool or swimming pool, Restaurant and Bars  on site, activities, and much more.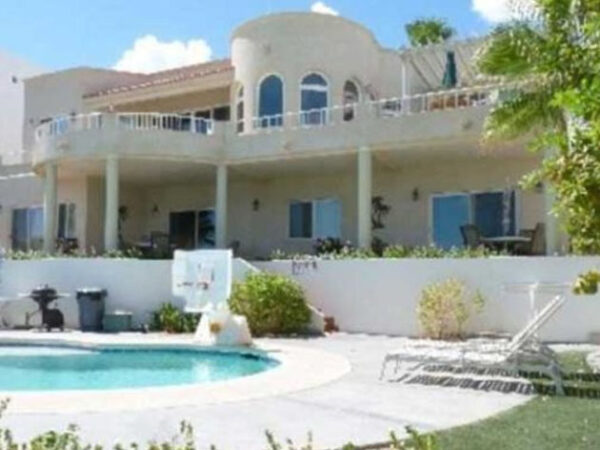 Bed and Breakfast
A great way of accommodation, which besides including a great place to stay, also you could have a delicious breakfast included in the rate.
Traditionally Bed and Breakfast lodges, are small and intimate places, where you can have a much personalized attention.
RV and Campgrounds
This Baja California Destination, is very popular among people that loves to go with their RV touring the Baja,
here you will find plenty options of Trailer Parks and Campgrounds in great locations close to the main attractions and town.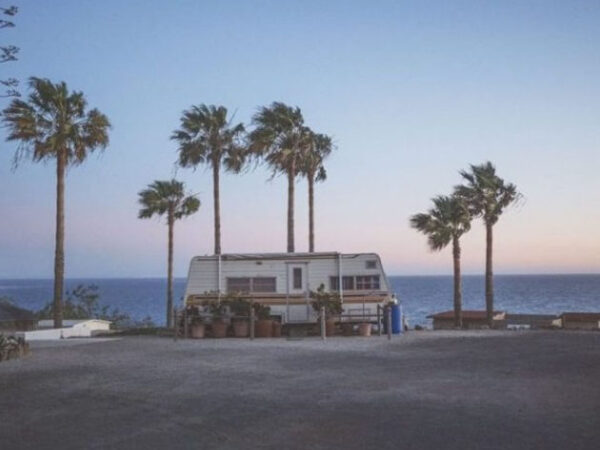 Hotels on the Beach

Besides the Hotels on the Beach, Resorts and Campgrounds, there are many Vacation Rentals right on the beach to stay, all of them personalized and ready to make you feel just like home, find houses, villas and condos for rent.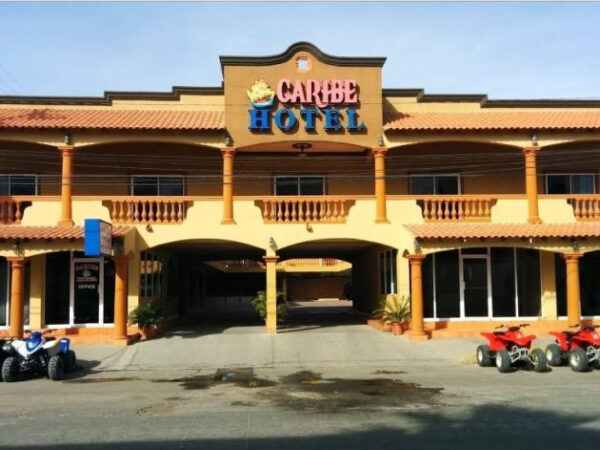 San Felipe Baja California Hotels Near Malecon
With the best Lodging to fit every taste and style, we'll help you locate your ideal home away from home, because as long as choosing a great vacation destination, where to stay is very important.
Where you stay on your vacation isn't just where you retire after a long day of adventuring, the adventure continues at every moment you spend on your vacations.
In Baja, it's where the adventure begins and memories that last long beyond checkout.
From Hotels and Inns to rustic cabins and campsites in in the Sea of Cortez, there are several options that will fit your vacation style.