Best San Felipe Camping on the Beach and RV Parks
Experience the old San Felipe Mexico RV Parks in Baja California and traditional San Felipe Campgrounds on the beach, an adventure with your camper right from home and hook in one of the RV Parks in Baja, Hit the road to Baja knowing you are going to find a place to park your RV or even to camp by the beach in the Mar de Cortez.
Best San Felipe Mexico RV Parks
Here you can start your journey with all the amenities you need to hook up any RV with electricity, water, sewer and also providing individual showers to refresh yourself anytime.
Rubens San Felipe

This RV Camping Park is located within walking distance of downtown San Felipe located right on the beach.  Rubens Campground San Felipe has several spaces with a view of the beach covered with palapa in a quiet area without large crowds so you can enjoy quietly the Sea of ​​Cortez. Rubens Trailer Park San Felipe has everything you need especially for RV's and trailers, but it is also suitable for camping quietly. It has all the services and connections nd hook ups including wi-fi, you can even enjoy a restaurant on the spot. Its convenient location in addition to its fees in a suitable place for a budget right in town.

Seaside Hotel & Victors RV Park

A place with nice bungalows, and beach houses as well as private rooms and RV Park. Seaside Hotel & Victors RV Park It is a friendly place to stay in San Felipe that has all the services at a very accessible price and what is a favorite place to enjoy yourself and family. There is enough space to accommodate a MotorHome, as well as the possibility of camping in tents. It has a nice beachfront location right on the beach where its fully equipped bungalows with kitchen, living room, and satellite TV, as well as 50 RV spaces. many nice amenities such as showers with hot water, pool, palapas, and WiFi internet.

Villa Marina Camp

Punta de Estrella Baja California

Petes Camp

Located in the northern part of the town next to the Sea of ​​Cortez in Baja California, this is why it offers access to the beaches where you can enjoy the sun the sand and the sea surrounded by a semi-desert landscape facing the Sea.

Campo Los Amigos
Being a traditional place for RV travelers, due it´s location close to the US border, makes this town a easy access spot for vacationers, doesn´t matter if you are going to stay just for a few days, as a more permanent plan or just a stop from a larger adventure in Baja.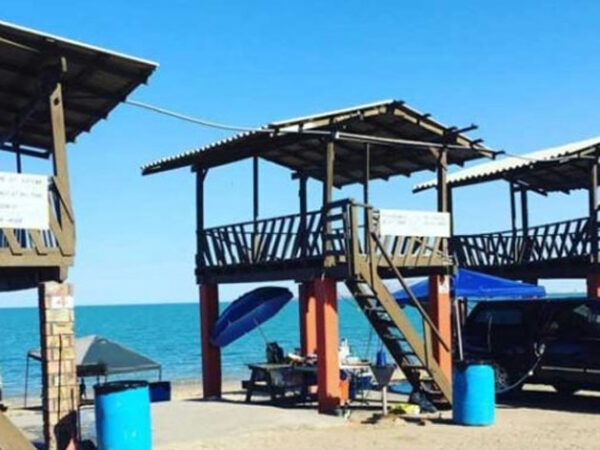 San Felipe Camping on the Beach
Just like the old time pilgrim adventure travel, that you have the road to the Baja, you are having today, Camping sites are very original way that you can carry all the commodities with you, you travel your way, your style .
You will find great San Felipe Campgrounds sites all that you need to hook your RV to recharge, reload and take a break from the road, RV Trailer Parks and Camping.
Playa Encantada

Located in one of the favorite beaches north of the city, it is a less crowded option offers amenities such as restaurants, bar, and showers with hot water, it is a quiet place to relax and enjoy the beach without so much noise and distractions.

Campo Los Amigos

Favorite place with hot water showers and toilets that has become quite popular among travelers, that love to go down in their RVs and all those who like camping and enjoy nature, being only 10 miles from the town, this is a very accessible and convenient option to enjoy the beaches along with its comfortable Palapas.

Playa Del Sol Campground
There are many options for Camping in San Felipe and Baja California along the Sea of ​​Cortez, there are many options within and near the center of town, some are so many retired But they offer unique opportunities to enjoy this destination.
San Felipe Campgrounds are great, especially for the landscapes, the beaches that are in that place, as well as the sunsets that can be enjoyed in these parts.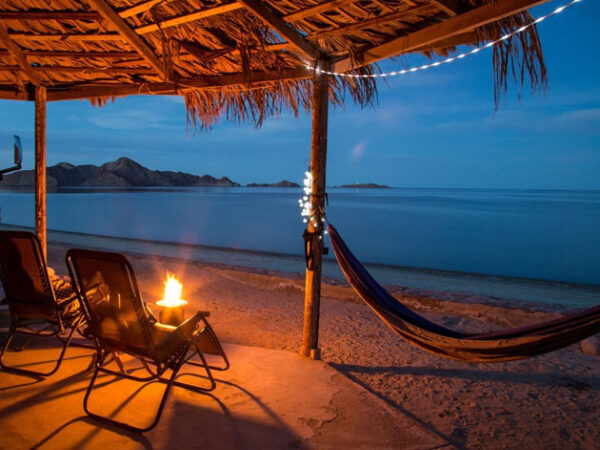 Many of these RV San Felipe Camping sites have necessary amenities and other services, such as restaurants and bars within the place, as well as beach clubs, and several of these parts are equipped with toilets and showers with hot water to enjoy a way More comfortable camping on the beach in San Felipe.
Those for places for camping are mostly in places to park the RV so this way you can find more services that are dedicated to them. Like is the electric light, internet services and drinking water.
At the RV Camping San Felipe Baja California sites It is possible to find in these places equipment to enjoy the beach from a simple palapa offers a comfortable shade, to beach chairs to relax and sunbathe and enjoy the beautiful sunsets that Baja California offers and its beaches and the Sea of ​​Cortez .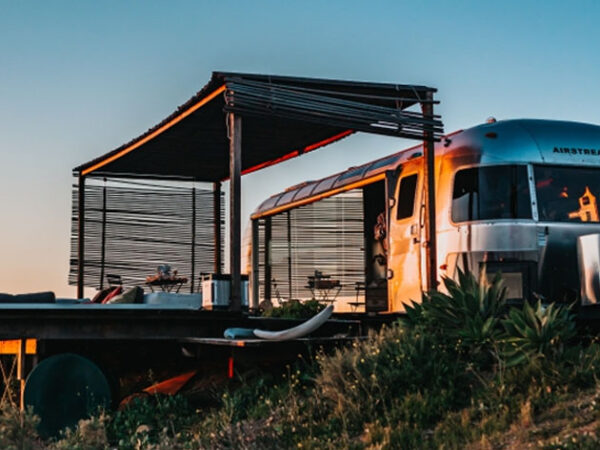 San Felipe Campgrounds and Beach RV Parks in Baja California
There are several places to stay right in downtown by the boardwalk (Malecon) by the beach, and some other are located just outside town.
Many San Felipe Mexico RV Parks counts with different palapas and story decks offering Sea views, campground right at the beach, and other offer the services just like a hotel renting rooms, if you like to take a small break from sleeping in a tent or your RV.
Most of these parks are conveniently located to the major local attractions, and activities, so it will be easy to start enjoying this destination as soon as you get there.