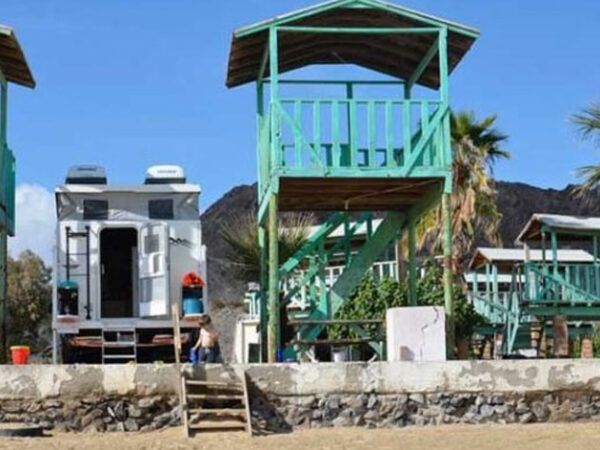 Rv Parks
La Palapa RV Camp San Felipe
|
La Palapa San Felipe Baja California Mexico

Welcome to this fun and small trailer park by the beach in the Sea of Cortez in a fun and distinctive two story palm shaded palapas bringing you great views of the sea as well as a nice shade from the Baja California sun.
One thing we know for sure, that your kids will love the two story palapas as well as kids loves two story beds, and for the grown ups too.
Just imagine yourself relaxing with a nice and beautiful view of the Sea of Cortez at La Palapa RV Camp San Felipe, It is also conveniently located close to malecon where you can restock all your goods and supplies for your vacations.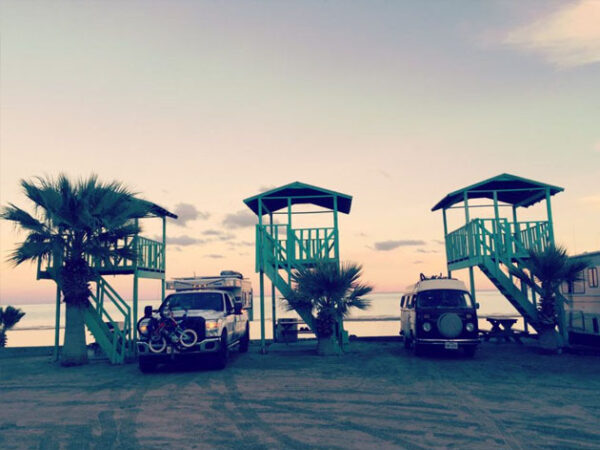 La Palapa RV Camp San Felipe in Baja California
If you just are looking to park your RV with all the basics to keep it running as it should, with the electricity, water and Sewer, and if you are travelling with your family and want to camp by the beach with your kids by now this may be for you.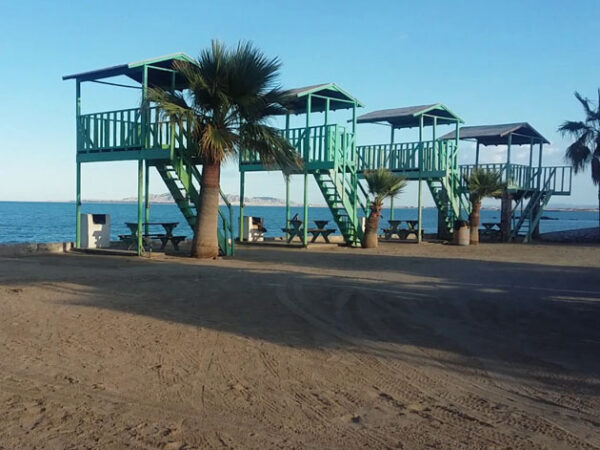 San Felipe Palapas RV Camping Sea of Cortez Reservations
Call to make a reservation directly to La Palapa RV Camp San Felipe, it is a small place and how you can spect, very demanded on season, grab your tent and all your camping gear such as a nice sleeping bag and a tent.
By the beach Close to Malecon and Downtown
La Palapa RV Camp San Felipe is a place of easy access, go straight to Boardwalk or Malecon, from there is easy to get there worst case scenario, ask any local for Laura La Palapa RV or Rubens campground that is it's neighbour, across the street from Marco's, it is right in the beach of the Sea of Cortez.
La Palapa RV Camp San Felipe Baja Mexico Map