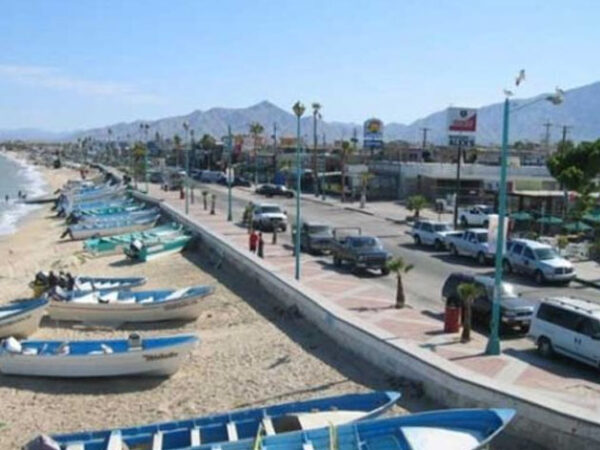 Attractions
Malecon San Felipe
|
Malecon San Felipe Baja California
The Malecon San Felipe (Boardwalk) as in many beachfront destinations is mainly, if not, one of the biggest attractions in the place.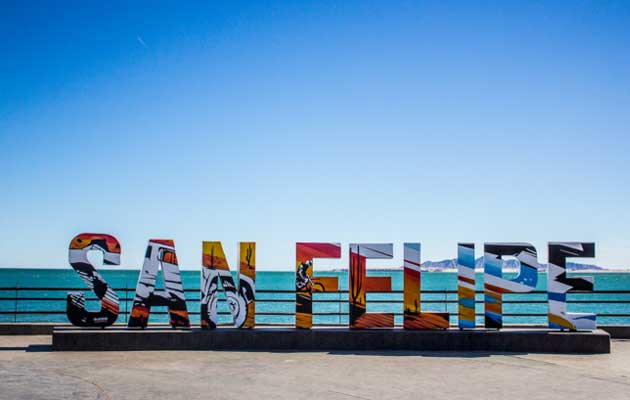 It has many of the best components every vacationer looks for just facing the Mar de Cortez and a beautiful sunset… you picture it.
Is the core of the town, here you will find most of the places to shop, Restaurants and Bars to start the day or to finish it.
Or the mainspots offering great options for activities tours to attractions. Offers to move around and travel agencies, And of course, if you want to own a piece of baja, Most of the Real Estate agencies.
Take Pictures of San Felipe Baja California
By itself it is the main attraction from here you can experience all the beauty of the Baja Sunrises, and Sunsets that are a bless from nature and the Beautiful moon every month.
Just sitting or walking along the Malecon San Felipe is a great experience jogging or doing some sports too.
San Felipe Malecon Things to do
As the main spot in town, it is a perfect place, for any kind of cultural and sport activities such as Baja 250, the Shrimp Festival and Carnival.
San Felipe Shrimp Festival 2018
And the starting point for any adventure into the great natural attractions a perfect place to take some pictures, in this iconic Malecon  San Felipe Baja.
Just Shopping at Malecon San Felipe
Mexico is blessed by its rich heritage and culture It is reflected by the amount of goods from handcraft art.
To food and beverages like Tequila and Mezcal and traditional Mexican beers and liquors.
And lot of souvenirs for you and your beloved ones from local to street vendors all types of merchandise.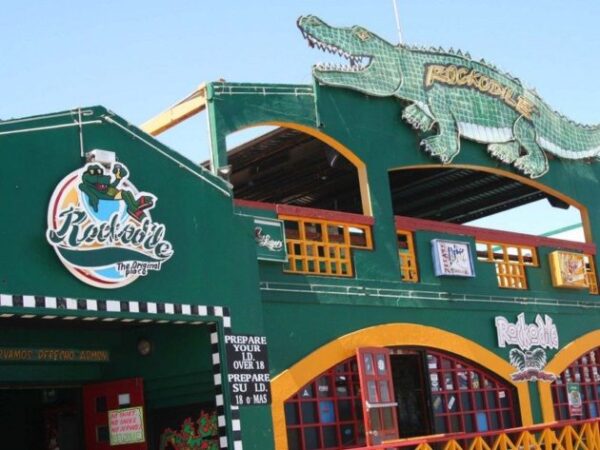 San Felipe Baja California Malecón Restaurants, bars and Nightlife
Mexico is famous by it's food, and there is a lot to choose from from all time traditional mexican dishes to contemporary food, local fisherman bringing fresh seafood to your plate.
You will experience seafood the mexican style, you will love it! and for some looking for something less traditional or Mexican, Italian,Mediterranean , American, Pizza or Japanese and Sushi.
In town, here is the place to be at night for party live music playing as well as top pop music a great place to enjoy with your friends enjoy some cocktails and dance or chill and talk with friends.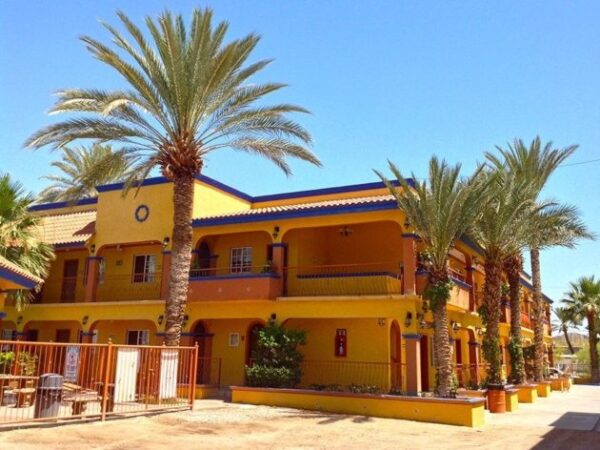 Where to Stay close to San Felipe Malecon
Hotels, RV trailer parks and camping spots are conveniently located some right on the beach, and some other a few blocks away from the Malecón San Felipe,  there a place for any style or budget check rates and reservations.
Where is located?
San felipe is a very little town, so almost any street leads to the Malecon de San Felipe here it is a walking distance from most Accommodations in town, it is easy to reach it, ask anyone and they will easily point you.
Malecon San Felipe Baja California Mexico Map