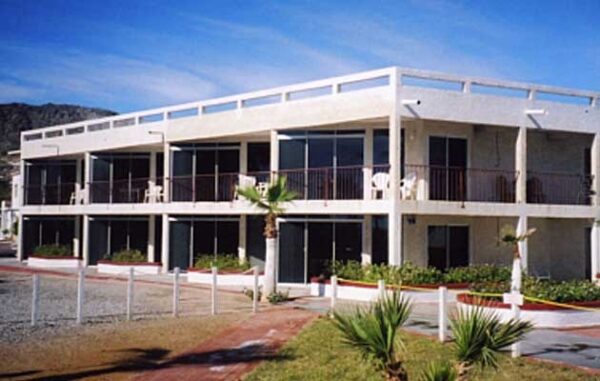 Hotels
Playa Bonita San Felipe
|
Playa Bonita Condo Suites San Felipe

Leave the stress behind, and come to Playa Bonita San Felipe Baja California Condos Suites for a great vacations away from the everyday routine in the fabulous beaches of the Mar de Cortez. This beautiful condos are located in a friendly community with all the right services at hand, to make the Best memories for you and your family in the Baja Mexico.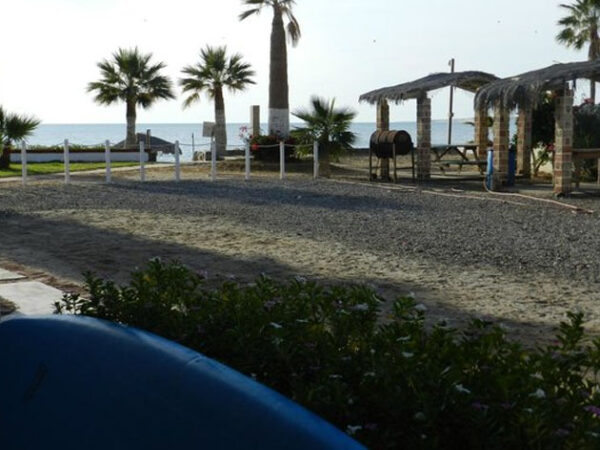 Nice Condos San Felipe
You just can't decide where you want to stay perhaps undecided between a downtown hotel Or a beach property outside from town by the beach where you can truly relax, disconnecting from the so call modern living.
Enjoy Playa Bonita Condo Suites San Felipe, relax and experience the comfort of your home away from home, in our beachfront condos for a very reasonable rate.
They are just 8 one bedroom condos in Playa Bonita San Felipe  for you and your family.
Great Condos Amenities
They are by now all fully furnished to host comfortably up to 6 persons they have a capacity of 3 to 6 persons.
Satellite tv to keep up with your favorite shows.
With over 100 u.s. channels for all the sports, shows and news.
Linen and towels at your service.
Private patio and Picnic area and a nice rooftop with beautiful beach views.
24 hour staff in case you need something extra or in special on site
There will be somebody could help you with all you possibly need.
And a secured private parking you can park your car
It is located Close to town, at a walking distance (3/4) mile.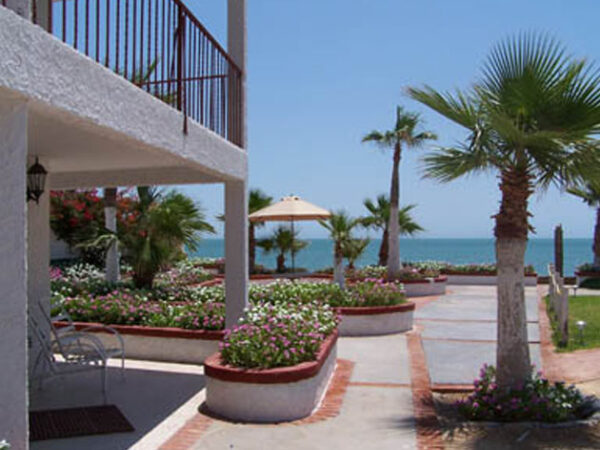 A quiet place to vacation
For years this place has been favorite place and scene of many incredible and memorable vacations of hundreds of families that traditionally travel to this destination, and knowing the quality and service of lodging, return to repeat those memorable vacations or create new ones memories and new experiences.
Having everything you need in a remote location by the sea, with a beautiful view of the beach, is one of the most pleasant things you can have on a vacation, making many people fall in love with this place and its sunsets. sun and its calm tide of the sea of ​​Cortés.
Most visitors, in addition to the same are repeated every season, come by invitation and people who recommend you from a special place and come back amazed by what they find at this point, for the pleasant hospitality combined with the natural scenery.
The overall satisfaction of all visitors, highlights the spaciousness of their rooms which is generally a bit more than what they expected, in addition to the fully occupied kitchen and all the amenities to spend comfortably in this accommodation.
The reserved space on the beach for the guests of this hotel makes them have a secluded place to enjoy the sea.
San Felipe Beachfront Rentals
This accommodation has free parking for your car, so that travelers who decide to drive, the free wireless internet service is a Plus that many visitors appreciate, and especially what is an ideal place for families and children, without forgetting that it is a friendly place with pets, so bring fido the next time you visit this destination in Baja California.
Make your reservations to Playa Bonita Condo Suites San Felipe

This very popular location, visited by visitors as much as Condos Del Mar San Felipe, is located in one of the favorite places of those who seek to stay near the Playas en San Felipe Baja California, and through a search among the variety that offer this destination of accommodation as of cintos types of San Felipe Hotels  and some of the San Felipe Resorts, come to the conclusion that the most relevant and appropriate option for what they are looking for is in Playa Bonita Baja California.
And obviously the choice of staying in one of the many San Felipe Condos  that is in this destination is ideal due to the flexibility and amenities that these accounts, even for those visitors and tourists who have plans to visit the sea of Cortes especially enjoying of the great San Felipe Camping  in a very pleasant and in touch with nature as it is the Tent Camping San Felipe, are tempted to opt for this option as convenient as a comfortable and simple way without having to sacrifice being next to San Felipe Beach  and the beautiful Sea of ​​Cortez and all the beauties that it offers besides the convenience of its location.
Playa Bonita San Felipe Map