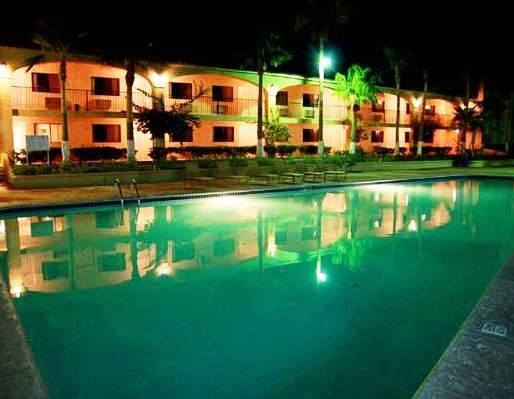 Resorts
Playa Club Misiones San Felipe
|
Playa Club Misiones Hotel is no longer open for service.
Offers comfortable accommodation and friendly service for its travellers.
This resort is easy reach from city places of interest such as The Valley of the Giants, Las Caras de Mexico Golf Course, Sports Fishing in San Felipe, Virgin of Guadalupe and Pristine Beaches.
It also provides Basketball court and Tennis court for guests convenience.
Come enjoy the location, the ocean, the mountains, and perhaps some golf. Here, your oceanfront hotel awaits you.
Playa Club Misiones is a boutique hotel, surrounded by the natural beauty of San Felipe and located on the beautiful beaches of the Sea of Cortez, just four minutes from the boardwalk.
Playa Club Misiones At Club Habana Resort San Felipe
The hotel offers fully equipped one bedroom suites, a beautiful private beach, crystal clear swimming pool, snack bar, parking lot, luscious gardens, hospitable staff, Wi-Fi Internet access and a snack bar.
Golf and fishing discounts are also available.
The units feature a main bedroom with two double beds, a fully equipped kitchenette with refrigerator, stove or microwave and coffee maker, daily housekeeping, a living room with sleeping sofa bed and dining table, and a full bathroom with bath tub.
Also included are a telephone, two televisions, satellite TV channels and a private balcony.