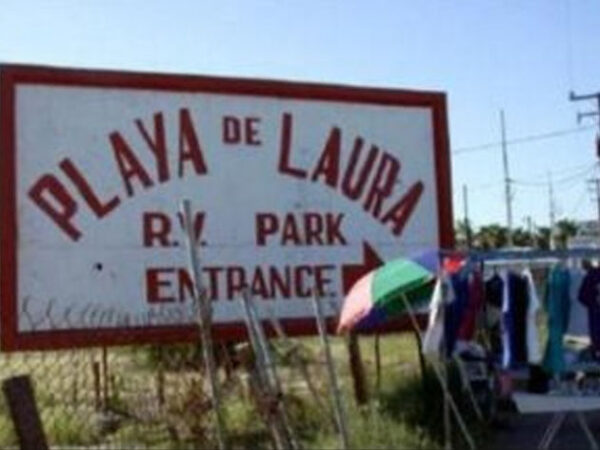 Rv Parks
Playa de Laura San Felipe
|
When the budget is short, and you like to live the adventure, or perhaps Camping on the Sea of Cortez is your lifestyle, Playa de Laura San felipe RV Park is your choice.
Baja California RV Parks in San Felipe Mexico
This Trailer Park  is a great option to grab your backpack, get your sleeping bag, your tent, all your boy scout stuff and your flip flops and get down to Baja Mexico!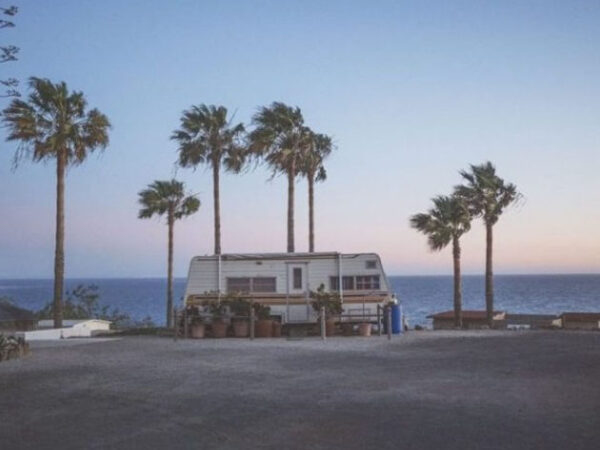 Playa Bonita Beachfront RV Camping in Baja Mexico at Playa de Laura
It is located right on the beach, you can can enjoy from the sunsets and sunrises right from your tent.
Or what is better. In case you have a recreational vehicle (RV)  or a trailer equipped with all the amenities you have at home.
Water, Electric, Sewer hookups, for RV´s and Hot Showers with Clean Restrooms.
San Felipe RV Parks and Camping sites

13 Spaces next to the beach equipped with electric and water hookups. If you decide to stay for a longer period than a just a few days.
Like a weekend, a week or two, here you find some spaces for a more permanent plan on the yearly basis.
Campsites in San Felipe Baja California

Ten individual spaces in Playa de Laura San Felipe RV Park for tents with electric and water hookups, you don't have to be like in the stone age if you don't want or need to.
Bring all your devices and widgets you can´t live without.
From Downtown to the Beach Close to Malecon
Conveniently located in this little town a few miles from the border by Mexicali, hit the read and when you are Baja.
Turn right on Main Street right in the Downtown Area for about 500 Yards and then turn to your left.
It is a small place so, it won't be difficult to find it  right on the beach close to the Malecon (Boardwalk), a a walking distance, where easily you can stock from groceries, beer and tequila.
Also there are Restaurants and Bars where you can try local traditional Food or try chilling out in a Bar sipping margaritas.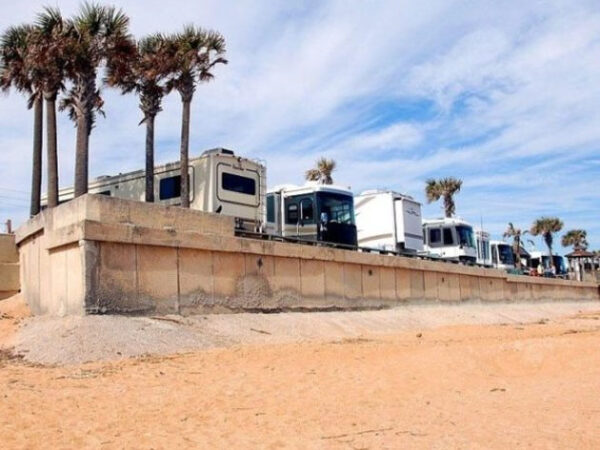 RV Camping San Felipe Baja California
Camping in your RV is one of the best ways to travel, it has been for years and will continue for many years to come.
Many travelers venture to explore Baja California Looking for the best places offer the most beautiful scenarios to enjoy them and stay in direct contact with them.
Baja California is blessed by many beaches along the sea of ​​Cortés, as well as the Pacific Ocean, which are the ideal scenarios for this class of adventurers.
Baja California Mexico has numerous camping sites with RVs, or tents, throughout its territory, from the border to the finisterre in Los Cabos.
This has been a traditional way of traveling, and is one of the favorites of families who use traveling together, have new ones together, and get to know new places over and over again.
Places to Stay in San Felipe Baja Mexico
You will find many places to camp on the beach, with which you can install your tent and be in direct contact with the nature and beauty that is offered in the paradisiacal Baja California Mexico.
the number of beaches in which one can camp is innumerable along the low, and there are several communities or small towns that have campgrounds, which together with the trailer parks make a set for the adventurers.
And in these they offer space dedicated exclusively to those who like to camp.
the flexibility of being able to be installed almost anywhere, gives them the advantage of stopping locations facing the sea of ​​Cortés, just in front of the beach at a short distance from its warm waters.
so, pack your tent and be ready for beach camping northern baja.
Come and camp, where you will find everything you need to have a good stay just as you like, in the northernmost part.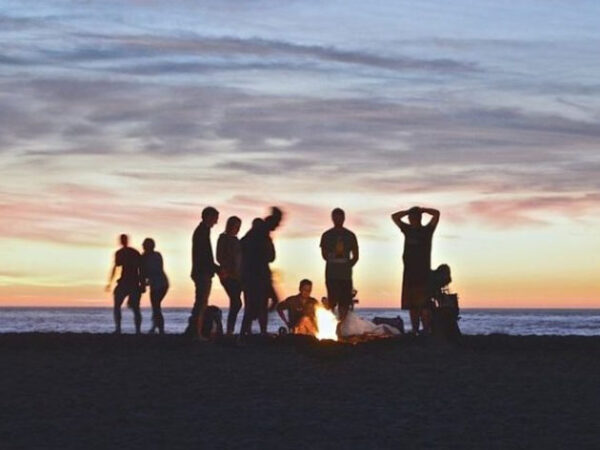 Where can i camp in Baja?
Currently there are no restrictions on camping on the beach, since they are public places.
The advantage of camping in campgrounds is that they offer many amenities that will make your trip a more comfortable and enjoyable experience.
In addition to that it is safer for any situation that may arise.
So use this article as your traveler's guide to camping mexico's baja, Although here we only
mentioned some of the best baja beaches, and this in our small contribution to the large number of places where you can camp along the Baja Peninsula.
| | |
| --- | --- |
| Email : | playadelaura@yahoo.com |
| Phone : | 011-52 (686) 577-1128 |
| Address : | Av. Mar de Cortez Sur 333 |
Playa de Laura San Felipe RV Park Map