Best Bars and San Felipe Nightlife Guide
Something distinguish the San Felipe Bars and best San Felipe Nightlife, that is the combination of a great location like San Felipe and all the fun you can find in local bars offering the best of both worlds local and foreign brands.
San Felipe Brewing Company

El Refuego sport Bar

Win Club Casino

La Palapa Bar and Grill

El Sol Restaurant & Bar

Als Backstreet Bar

The Barefoot Bar

Bar Miramar

Caliente
Spending part of your day relaxing at a bar next to the beach Is what many people loves about vacationing, going to a new place that could become their new favorite spot hanging out with friends having fun while on vacations., and end your day enjoy of the fun spots with a night out, at a sport bar, listening to live music or going to a popular nightclub that is a must in this destination.
And end your day with a night out, at San Felipe Bars and NightClubs in a sport bar, listening to live music or going to a popular nightclub that is a must in this destination.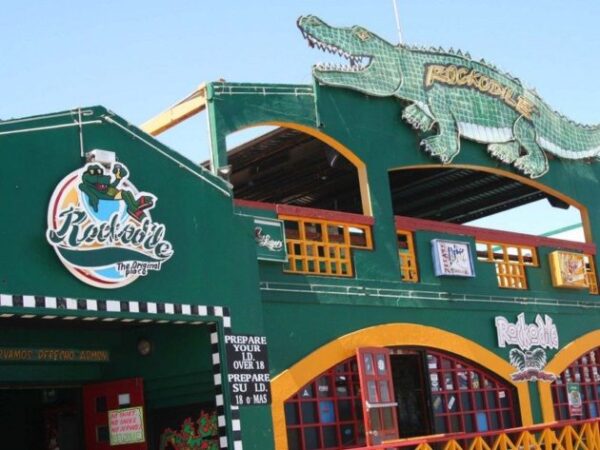 Best Bars in San Felipe Mexico
Many of those popular San Felipe Bars and NightClubs to hang out, are located mostly in more popular areas in town, from time to time comes one that gains popularity even if it is far away from the main areas for those, ask locals to for recommendations on new places and new experiences.
There is no surprise that many of the great spots are located between popular tourist areas but also inside of some great lodges as a way to offer even better amenities to their guest are open to public some great and new signature experiences, many of the great spots are located at their lobby their own club at their premises like a chill out space or a nice rooftop sport bar or restaurant, the possibilities are endless.
One of the favorite activities of San Felipe is to walk its streets and visit its bars with its wide variety of styles, which makes them perfect to have a good time to relax and talk and enjoy with friends, and enjoy live music and of the best beverage mixes.
Best Beach Bars in San Felipe
San Felipe with its beautiful beaches makes the perfect setting for fun by the sea, thus having the best beach bars to have fun since early hours of the day in its beach clubs and bars that enliven the atmosphere with pleasant music and a better atmosphere.
The party starts early on the beach, starting with day clubs along the beach that offer the best pool party from noon, to finish when the sun goes down and make way for the nightlife that takes place in San Felipe.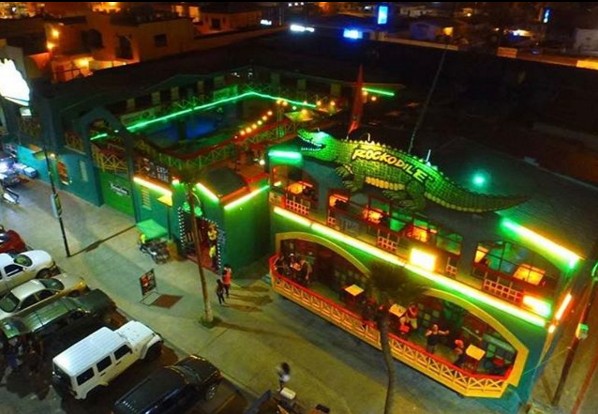 San Felipe Nightlife

Come and enjoy of your new favorite spot at anytime come early or late after a day long doing great activities or just relaxing enjoying of what this great destination has to offer.
Anytime of the year is great for the party, sometimes to stay indoors or outdoors day Clubs and nightclubs, inside and out, loud and soft.
Best in the San Felipe World don't miss the great opportunity to enjoy of what locals bar and clubs offer.
It is no surprise that any club or bar turns out to be the best place for a Nightlife in San Felipe Mexico experience, places to be and enjoy in any destination becoming like a local icon and also like a very landmark of a nice destination.
A must while on vacations, that a visit is not complete until you pay a visit, and not just that, enjoy and have a great time.
Nightlife in San Felipe Mexico
The Nightlife in San Felipe Mexico is very varied and fun, places to enjoy the night are informal with an atmosphere more relaxed beach party.
What to wear in San Felipe at Night
The nights in San Felipe are never very cold, and during the summer it can be very hot so the nightlife dress code tends to be more relaxed and a bit casual.
Many of the bars and Nightclubs are not very strict with the way one is dressed because they are located at a more relaxed beach destination, but it is always required to wear a shirt or shirt, either with shorts and sandals.
There are many informal bars in which one can arrive simply with barefoot and shirtless just in  shorts and there will be no problem, but if it will be something required to go a little more dress in the most exclusive or fashionable places, so it is not necessary to find out more shortly before deciding where to go.
Top 9 Best San Felipe Bars and Nightlife

Every time they are creating and opening new bars that offer different and varied concepts for all tastes, there are many that are the favorites of visitors and here we present a few more visited and better rated by customers.
Many are already a tradition visiting them, since the preference of their visitors is a guarantee of having a good time in these places.
Al's Backstreet Bar

Bar Miramar

Caliente

La Ponderosa

The Barefoot Bar

The Sweet Spot

Rockodile Bar and Nightclub

Sand Rail Pizza

Jolly Mon San Felipe Bar

La Pachanga Karaoke Billar
All San Felipe Bars and NightClubs are located in all San Felipe Area, we will be adding more of this places, with some news and cool stuff.