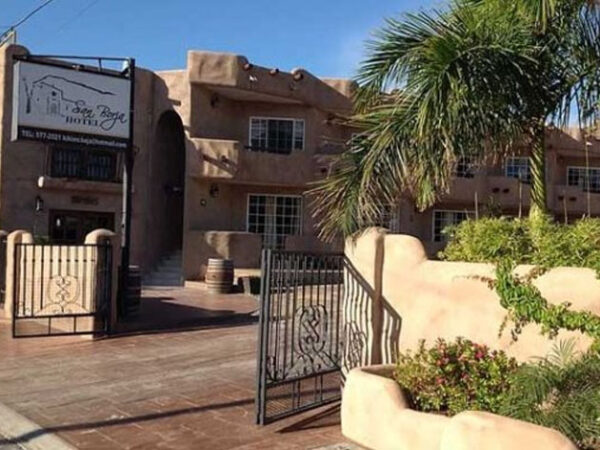 Hotels
Hotel San Borja
|
Hotel San Borja San Felipe Baja California
Make your trip more relaxing and affordable at Hotel San Borja San Felipe, we have a direct access to beach within walking distance and enjoy the great views.
Start your weekend getaway in this great accommodation just a few steps away from the calm waters of the Sea of Cortez, Having a nice shaded pool and a great beach next to it, is the perfect combination for some great relaxing time just a few miles from the Border.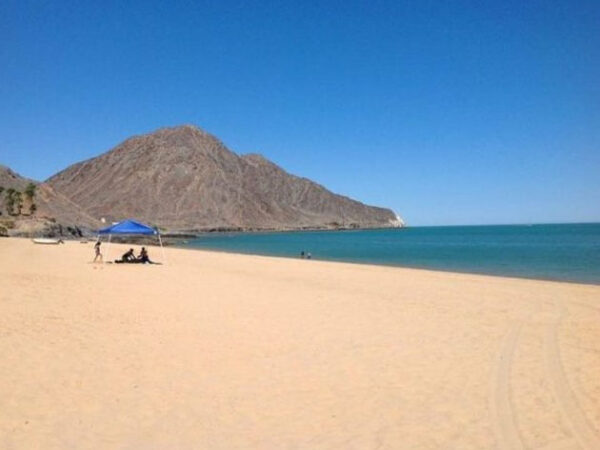 Walk to Playa Bonita Beach in San Felipe Baja California
We conveniently have a direct access to beach, within walking distance and enjoy the great views and spend a great day, morning, afternoon right a the beach, and located a few blocks from the Malecon.
Go get and ice chest filled with some cool Coronas, bring some food and enjoy Baja San Felipe´s style.
Come to live the great experience of San Felipe in St Borja Hotel, here you will have all you could need to have a memorable away from the busy schedules.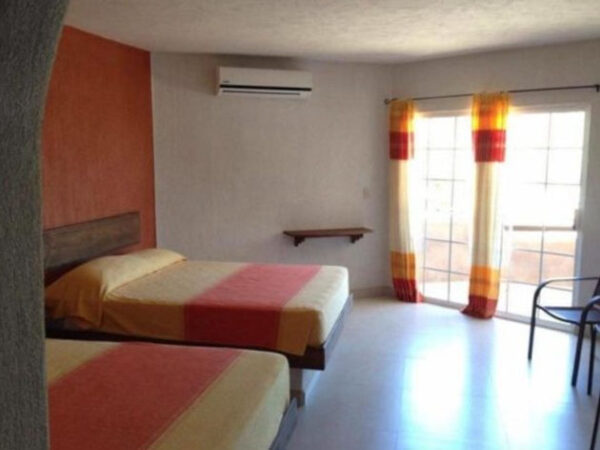 Hotel Borja San Felipe Amenities
Full equipped with twin beds, you can lodge easily the whole family, counts with a fridge so you can store the catch of the day after a fishing trip, don´t miss any of your favorite TV show, and be in contact with the world with the internet access.
The whole point of vacations is to disconnect… but, you can keep yourself updated with the world.
Complete bathroom
2 beds
Refrigerator
Chairs and table
Wi-fi
Cable TV
Air conditioning
Private Parking
24 hours security
Beautiful Swimming Pool.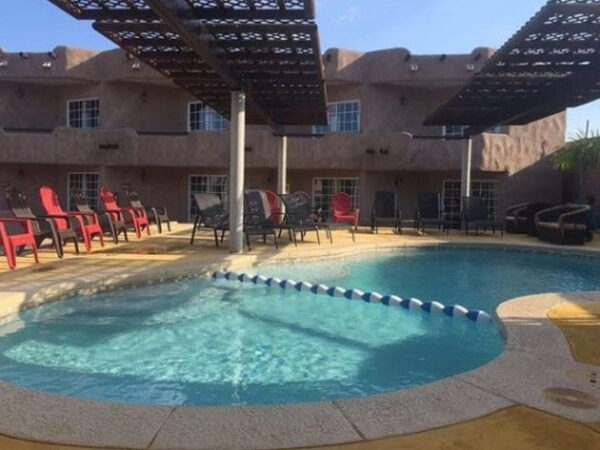 San Felipe Baja California has prepared a lot of things for you.
AC for those super hot summer days to cool off or having a great sleep at night, a private spot with twenty four hours a day surveillance you don't have to worry about where did you park your car on the street.
Great Pool
A great and shaded area with a delightful pool, what else do you need?
Well, stores for groceries and beer at hand, Restaurants and Bars at walking distance, Malecon (boardwalk) and some other local attractions, as well as some local activities and things to do.
San Borja Hotel San Felipe Baja California Map
Stay at Hotel San Borja San Felipe in your next vacations
In conclusion, This is a good place to stay when you go to San Felipe, its location a few blocks from the beach makes it ideal, as well as having all the necessary amenities and comfortable units to stay.
It is close to everything you need such as convenience stores, banks, restaurants and bars. In addition to its common areas that are very comfortable and practical.
All this together makes it an ideal place to spend a vacation without so much problem, just having everything you need.