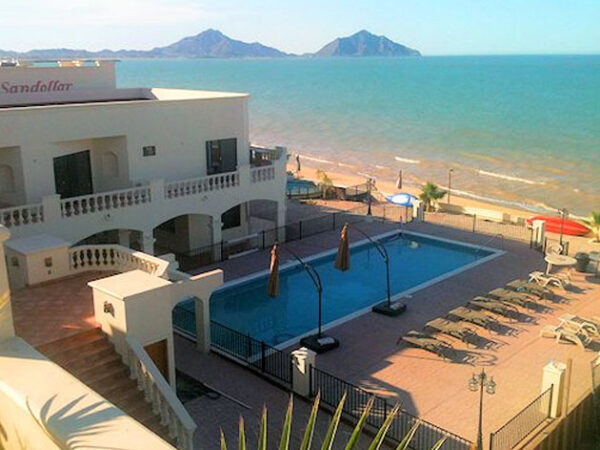 Resorts
Sand Dollar San Felipe
|
Stay at Sandollar San Felipe Baja California Beach Resort
Hotel Sand Dollar San Felipe Beachfront Accommodation is located on the beautiful Sea of Cortez in San Felipe, Baja California Norte, México, Is a Vacation Complex, features:  Hotel, Condominiums and oceanfront residences, we specialize in making your vacation dreams come true as well as great Sand Dollar Beach Weddings.
Sandollar Hotel San Felipe is located three miles south of San Felipe BC village, it is just a few minutes away from the San Felipe airport. You will appreciate the short drive to this marvelous holiday retreat.
Sandollar San Felipe BC and it's comfortable and romantic rooms are located within walking distance of the beaches of the Sea Cortez.
It has provided an extraordinary balcony overlooking the Sea of Cortez and our swimming pool.
The sea view rooms offer privacy in a cozy atmosphere. Relaxing decorated with extensive woodwork complete the exquisite decoration.
For a wonderfully unique Baja experience look no further than " The San Felipe Sand Dollar Beach Resot".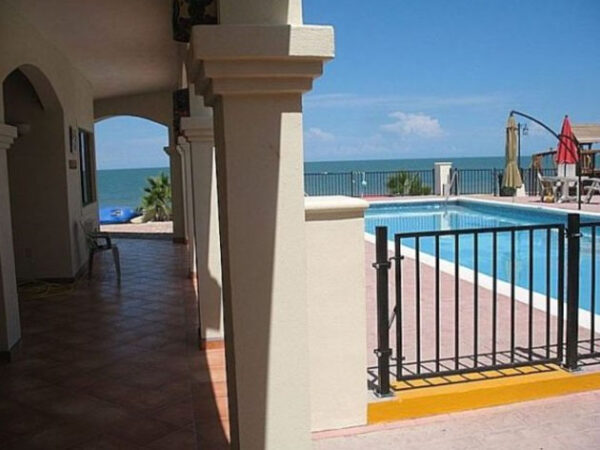 Four units, each with its own enchanting theme, can be rented individually or as a package.
At Sandollar Hotel San Felipe BC All units have two bedrooms, some with baths, fully equipped kitchens, air conditioning, two TVs, WiFi,spacious living and dining areas, and private outdoor patios with barbeques.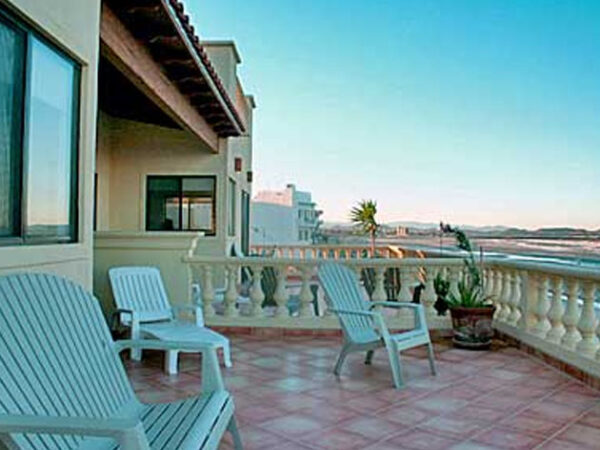 Sand Dollar Hotel San Felipe Amenities
All units in Sand Dollar Hotel San Felipe have access to the rooftop patio, the beach palapa, and the sauna.
There's ample parking for desert and beach vehicles inside this gated community.
A few steps puts you on the beach enjoying the sparkling waters of the Mar de Cortez and the warmth of the Baja sun.
Located just 3 miles south of town, this private condo community is convenient to downtown San Felipe, shopping,restaurants and, of course, all the activities and entertainment you expect from a seaside resort town.
So, come enjoy the sunrise over the Sea of Cortez from your private patio and, at the end of the day, share the breathtaking moonrise with your friends and loved ones on the rooftop deck.
Hotel Sand Dollar Beach Weddings
This condo community is perfect for family reunions, golf outings, and great San Dollar Beach Weddings, honeymoons, or our Ladies Week South.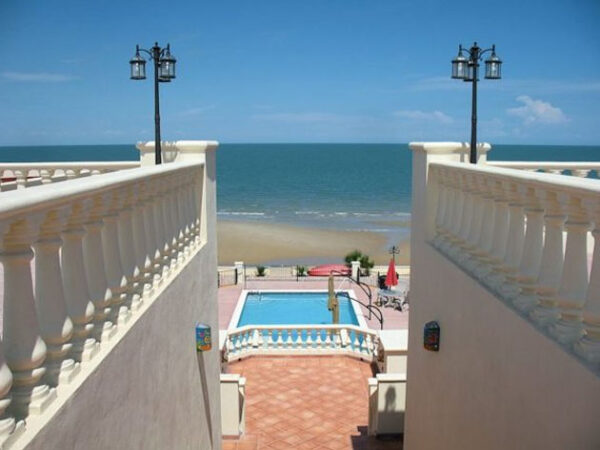 Sea of Cortez facing Sandollar San Felipe Beach Resort

This Accommodation is located near San Felipe is one of the best options for vacationing with the family, as many Beachfront Accommodation San Felipe locations as being located a few minutes from downtown San Felipe Baja California, makes it ideal to spend a time with your family in a more private and relaxed mind facing the sea of ​​Cortés.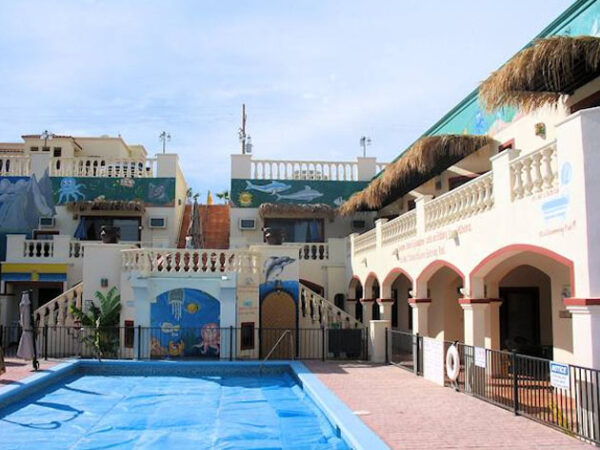 Baja California Family Reunion Event Venues
It has nice amenities include a beautiful pool and beautiful views of the Sea of ​​Cortez from its terraces, as well as what you need to spend a good time away from the big cities, make a great Baja California Beach Resorts Reunion Event Venues of any kind, being equipped with microwave ovens, air conditioners, cable TV, Wi Fi , Coffee and plenty of space which will accommodate them comfortably in these special holidays.
This pleasant accommodation has the full services and features of a motel, but also offers rental services for bungalows, condos and houses For holiday sale, because if you want to feel even more at home, and want something more flexible than living hosted in a motel, has these modalities in the same complex.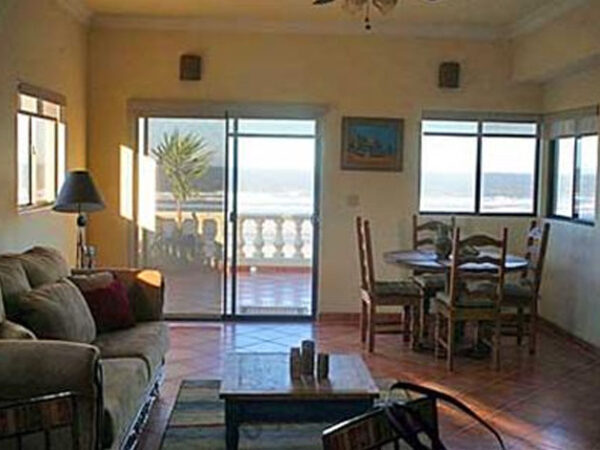 Bungalows en San Felipe Baja California Beach Resorts

These accommodations Resorts in Sn Felipe Mexico are perfect for large families and have amenities such as Hotel wings from the pool, a children's section, wireless internet and practically all the amenities available at the hotel.
It is not only ideal for the family but for any kind of special occasion, ideal for holidays with friends, and in conjunction with its other units, it is excellent for holding large family reunions, or special events and celebrations, such as weddings, birthdays and so on.
San Felipe Beach House and Condo Rentals
All these units have a family friendly environment in which they can live in the common areas of the patio and in their terraces and swings with pleasant views of the Sea of ​​Cortez and its beautiful white beaches, along with the pool area and a place for children to play freely.
This accommodation is friendly with pets so I feel free to bring your inseparable dog to an incredible beach vacation, certain restrictions apply so we recommend to clarify any details that might be important in your visit with your pet.
Sandollar Hotel San Felipe has a parking space, large enough to attract your recreational vehicle or RV, to a motorcycle, buggy or trailer.
Hotel Sand Dollar San Felipe Beach Resort Map