Beaches
South Beach San Felipe
|
What essentially defines South Beach to visit, are its beaches with little waves, the warmth of its waters and the soft white sand that they possess. The beaches extend south of San Felipe, along more than 80 kilometers.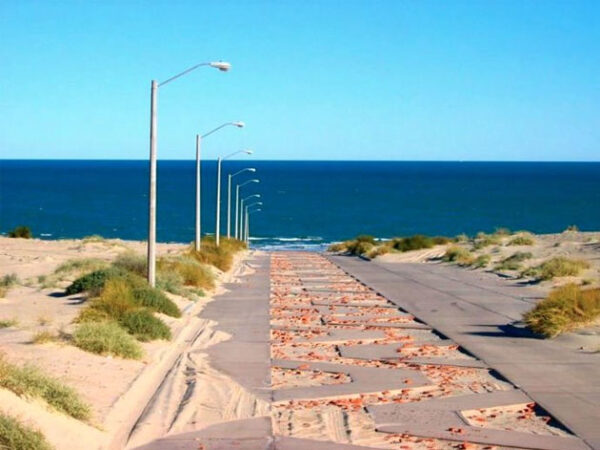 You can practice kayaking, swimming, diving and sport fishing in the vicinity of the island known as Roca Consag, in Rancho Percebú and Punta Estrella, where you can also camp. This place is perfect for outdoor activities of all kinds ensuring fun and very good experiences in this place.
You can find excellent and simple accommodation options which is ideal mainly for meetings and friends on weekends. Its location just 30 minutes south of San Felipe going to Puertecitos, makes it a location that is worth visiting when you pass through this town in Baja.
Punta Estrella San Felipe Ranch at South Beach
This is one of the largest camping sites on the Sea of ​​Cortez, it is next to 2 miles of private beach on one side and having the Valley of the Giants on the other.
It is one of the perfect places to go off-road on ATV and similar activities.
In Punta Estrella San Felipe you will find the traditional Enramadas made traditionally of palm leaves that provide a shade to enjoy the beach with facilities to make delicious and delicious bbq meals, as well as having drinking water, a pool, and a special area for children next to the beach.
Accessible bathrooms for men and women with showers and a dedicated road off the road within the property. It has access to the Valley of the Giants which are the giant cactus attraction in the region, and all this together surrounded by a family atmosphere in which even the little Fido or his pet is welcome, with the security and confidence of 24-hour surveillance so you can enjoy that place quietly.
South Beach San Felipe Baja California Map