Though fishing is the order of the day, diving, beach combing and sightseeing are optional activities to enhance your trip at Tony Reyes Fishing Tours.
Sportfishing season starts in March and runs until November. Early in the season you will find Giant Black Sea Bass, White Sea Bass, Cabrilla, Giant Squid, Red Snapper, Snapper, Yellowtail and Grouper.
Tony Reyes Fishing Tours
It is not only limited to providing trips in the waters surrounding San Felipe in the Sea of ​​Cortez.
SportFishing in this destination is very good, but also offer some tours to one of the most popular places for sportfishing in the Sea of Cortez.
Tony Reyes Fishing Tours go to an approximate distance of 250 miles you will find some islands that are ideal for sport fishing as well as the surroundings of these in which you can find thousands of fish and over time you have gained recognition as one of favorite fishing spots.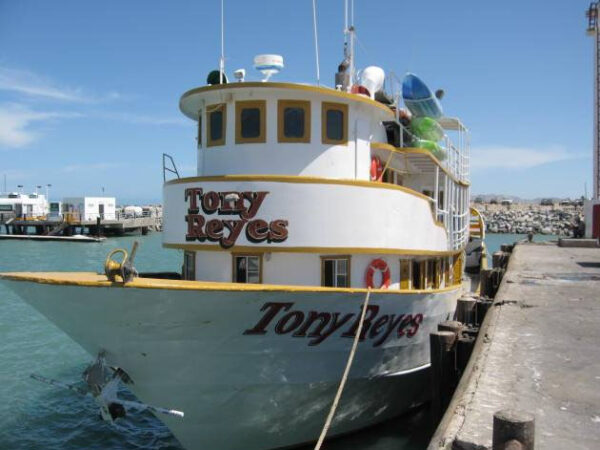 Specially those who like yellowfin tuna, since the appointment is in the natural migration route of this species, what you will find a lot of species of this type.
The Tony Reyes Fishing Tours to the Islands that are in this area are among others:
Isla La Partida
Angel de La Guara
La Raza
Salsipuedes
Las Animas
San Lorenzo
San Esteban
San Pedro Martir
It is a long way away from San Felipe so it is an adventure that lasts for several days, beginning its seasons from March to November, in which you can find favorable weather conditions in the first months, which will gradually be transforming into hot days and quite intense, so that it is prepared according to the season what you want to take or a walk like this.
In addition to the species of tuna found in this place of yellowfin, there is a great variety of fish such as:
Giant Black Sea Bass
White Sea Bass
Cabrilla
Giant Squid
Red Snapper
Snapper,
Grouper.
Later on season you may find more species like:
Dorado
Grouper over 100 pounds
Cabrilla
Pinto Bass
Roosterfish
Sailfish
Marlin
Amberjack
This trip to the Islands, is an area known as "the fish trap of the Sea of ​​Cortez", and as its name says, you will find much action throughout the Islands and its coast.
Something that makes this trip very pleasant, I like to observe the marine life, it is the sighting that can be given of many marine and terrestrial species in their wild natural environment.
It is always nice to see animals that will accompany on their way like whales, dolphins, giant manta rays, sea turtles, and a variety of birds and other marine wildlife.
Tony Reyes Sportfishing Boat Charters
Tony Reyes Sportfishing is done in 22 foot pangas And the tours include everything from the Mexican fishing license, to the filleting of the fish, bottled water, beers and sodas.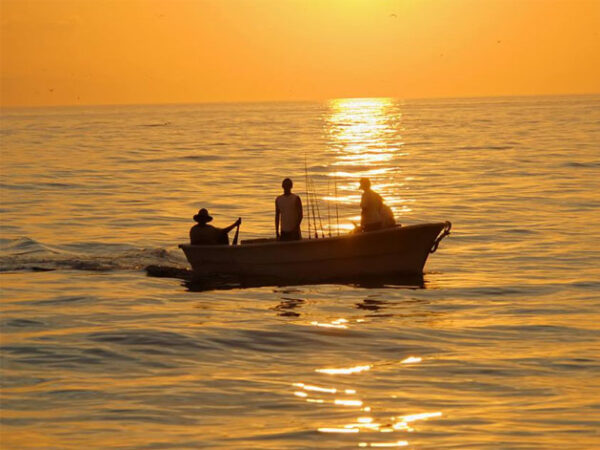 You can bring your own food and drink If you like it
For your convenience, if you have your own equipment you can bring it and make use of it freely, otherwise you do not have the equipment or you do not want to be carrying all that inside your vacations, several rental options are offered in professional equipment at Tony Reyes Sportfishing with everything you need to enjoy good adventures at the sea.
Booking: https://www.tonyreyes.com/