Best Vacation Rentals in San Felipe Mexico

Get some San Felipe Beach Rentals by Owner for your next vacations in Baja California, from a nice Beachfront Villa, House, Condo or Apartment a great choice to accommodate you in your next vacations.
Sky House

Casa Nora

Casa Cook

Casa Mar Vista

Casa Perla

Casa Monterrey

Casa las Matas

Casa Palmas

Casa Tapia

Juliet Condos

Alicias Beach condos

Casa Campbell

La Ventana del Mar

Villas San Francisco

Caseys Place San Felipe

Casa Elisa

El Dorado Ranch Condominiums

El Dorado Ranch is a master-planned community 7 miles north of San Felipe with real estate for sale plus upscale accommodations including hotel rooms rental homes condos and golf. El Dorado Ranch 011 52 (686)-577-0010 USA Contact: 1-877-787-2624 http://www.eldoradoranch.com/

Cantus Cove

http://www.cantuscove.com/

Casa La Vida

Located on the outskirts of town Casa La vida San Felipe is just one block from the beach and located on a hill from where you can appreciate the beautiful bay and the Sea of ​​Cortez in its comfortable private terrace that together with its pool and barbecue area will make this getaway vacation a pleasant experience in Baja California Norte Mexico. This could be an excellent option to take refuge from the cold and weather conditions if you live in the northern part of the country of the United States and Canada, where your whole family can enjoy the excellent climate that is experienced in Baja California enjoying the tranquility that this destination offers. www.casalavida.com

Casa Betty

Jennys Beach Resort

Our rental rooms and houses are located just minutes south of San Felipe on beautifully manicured landscape. This home-by-sea has a variety of things to enjoy such as our beautiful beaches fishing and clam digging dune buggy & ATV riding shelling a fabulous palapa restaurant with bar fire pit area and barbeque for group gatherings. This location is well-known for seeing dolphins seals & whales in the morning. Puertocitos Roa Km 21 Percebu San Felipe B.C. 044 686 191 9389 R7MV+XP Delicias Baja California http://jennysbeachresort.wixsite.com/jenny-beach-resort
This
San Felipe Vacation Rentals
has been popular for years, but it have become more and more popular thanks to the new platforms online that lets you find more and more different options like the traditional way of accommodation, and the rise of a new kind of traveller looking for some extra experiences while vacationing and exploring.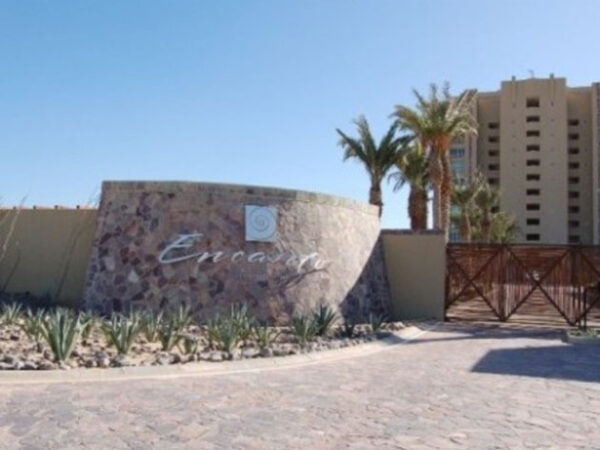 Nice Vacation Rentals in San Felipe Mexico with Pool
This area of ​​Baja California is far from being a beach in the Mexican Pacific, but that does not mean that it has an excellent climate to enjoy outdoors and why not cool off in those warm days in the pools that San Felipe Beachfront Rentals could have.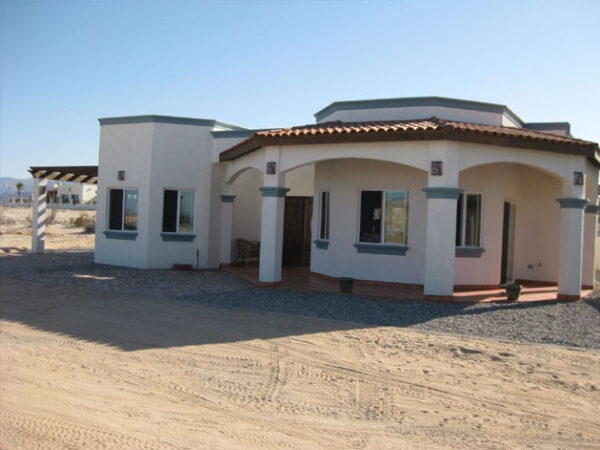 There are many amenities within the property and it is in itself a great addition that gives a great value for your money, the climate that you have here in the Baja makes it perfect to be enjoyed either in the pool , enjoying with the family a rich barbecue. While private San Felipe House Rentals with Pool, some others are in private developments in which the use of the pool can be shared.
it has already been part of the amenities of the residence community in which it is located, or using the facilities of a hotel to which it belongs or have a special agreement for the use of these amenities as well as others that are shared among themselves.
This does not mean that they are very busy pools, but certain restrictions may apply and it is necessary and advisable to pay attention to these in order to fully enjoy them.
With the Beach Front Condo Rentals you could have several things that the traditional hotel doesn't offer, well, just generally speaking, personalized service and decorations, that could match in this case, the boutique hotels, to be able to stay in a place that is going to be, just like a friends home.
You will be guest from the very owner and persons or small companies, looking to fill your needs, managing those places for rent.
San Felipe Long Term Rentals
For extended vacation times south of the US border are a good option to stay, these Long Term plans can be extended from a few days up for weeks and months, making an excellent option to have a more permanent stay, and while saving some money, staying at San Felipe Long Term Rentals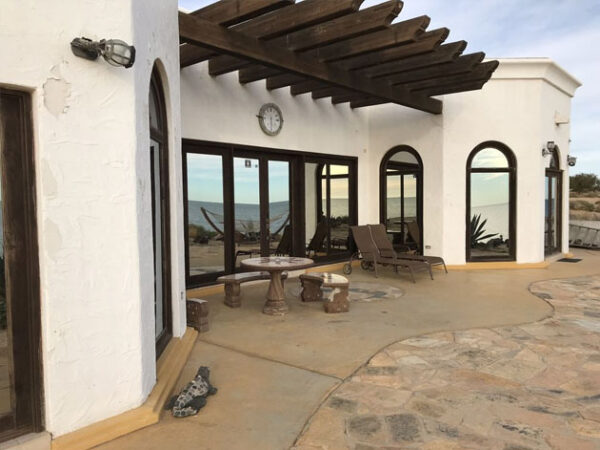 These can be arranged directly with the owneror the one in charge of those properties, and reach an agreement to stay for a longer period without losing the great advantages and amenities of staying in a vacation property by Baja California.
Getting a Long Term Rental Properties in Baja California Mexico is especially favorable in high seasons, especially during the winter season, since while in your country of origin you find snowing and with very low temperatures, in a place like Baja California you have a Nice weather during this entire period.
We know that many of the visitors want to escape the unfavorable weather conditions in their countries of origin, but really a few days may not be enough to escape from those cold conditions in their country, it is quite useful for be able to stay even for the whole winter season or the cold months in your country, enjoy for weeks the rich climate and hospitality that these Mexican villages offer them taking advantage of the benefits they provide.
It will undoubtedly be a way to feel at home in a country different from the one of origin, so you can enjoy a beach front property with friends and their families, and you can even host them and host them if necessary and share with them all the beauties that surround this tourist destination.
Nicely located Beach Front Properties

One of the best things you could get from a BeachFront Rentals, is in fact, it's location. While other kind of Resorts or hotels have to handle large spots or locations to build their rooms.  A rental could be found in almost any place of the destination, with all kind of services, views and locations you could not get usually in a hotel.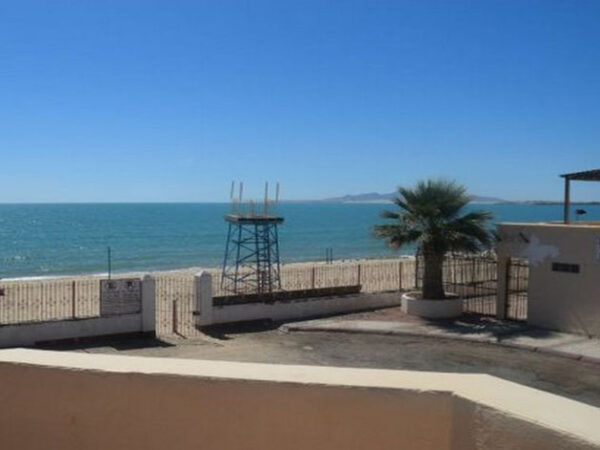 Well, with the vacation ownership programs that are available, owners also make a rental of their property, giving you not just the vacation rental advantages, but to get something of what great Resort developments have:
Great Amenities, and a great service.
Just like premier resort chains.
San Felipe Mexico Vacation Rentals by Owner
Staying in a San Felipe Vacation Rental for any occasion is great, maybe the reason to choose this accommodations could go from, saving you some money finding a nice place, having the chance to place more people than in a hotel room, having all you need like home, to cook your own meals if you want to.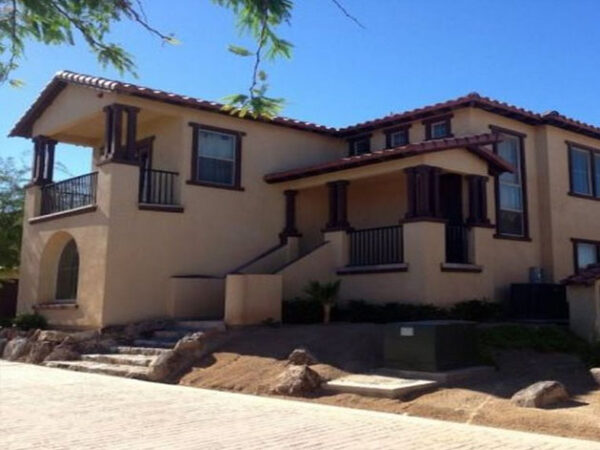 Getting a better location of San Felipe Beach Rentals, or as many that don't like to stay at Downtown Accommodations that is merely a business, and want to stay to a place that feels like your friends home.
It is currently more common to find proprties where one can deal directly with their owners, those people who put special care in something that belongs to them and in this way you can be sure that you will get something with the best quality.
Many of them are owned by people who have decided to start new businesses, and seeing the potential that this area of ​​Baja California has in particular, it transformed into a reliable business turning into a considerable amount of homes and appartments for rent.
They can be used as an option of the of what a direct deal can be, like we mentioned earlier, with the people who are in charge of managing those vacation properties.
Dealing with the very owner is especially useful because one can ask for certain special things in advance with the people in charge of those properties, you will make some friends that will help you with what you need.
The personalized treatment is exceptional, since it could be your new friend away from home, and your main interest is that you enjoy these holiday.